It has been a decade since we started this blog, and nearly four years since we started our podcast. Since then, we've learned a lot about what it takes to create a successful podcast. With more than 50 million downloads and 6,000 listener reviews, The Minimalists Podcast is often the #1 Health podcast on Apple Podcasts in eight countries, and it occasionally charts in the Top 10 of all shows.
Because we receive countless emails about how to start a podcast, we decided to collect all our knowledge in this blog post. We worked with our producer, Podcast Shawn, to create the following step-by-step instructions for how to start a podcast, followed by an in-depth pre-production, production, and post-production analysis for exactly how we record and release our podcast.
How to Start a Podcast in 5 Steps:
Purchase a quality microphone
Select the right recording equipment
Choose an editing program
Find an inexpensive hosting platform
Record and upload your first episode
We will expand on all five steps in the following section, including the exact equipment and software we use today, as well as examples of equipment we've used in the past.
---
Start a Podcast: 5 Detailed Steps
Here's a step-by-step overview of how we started our podcast. This is how to become a podcaster in five simple steps.
Step 1: Purchase a quality microphone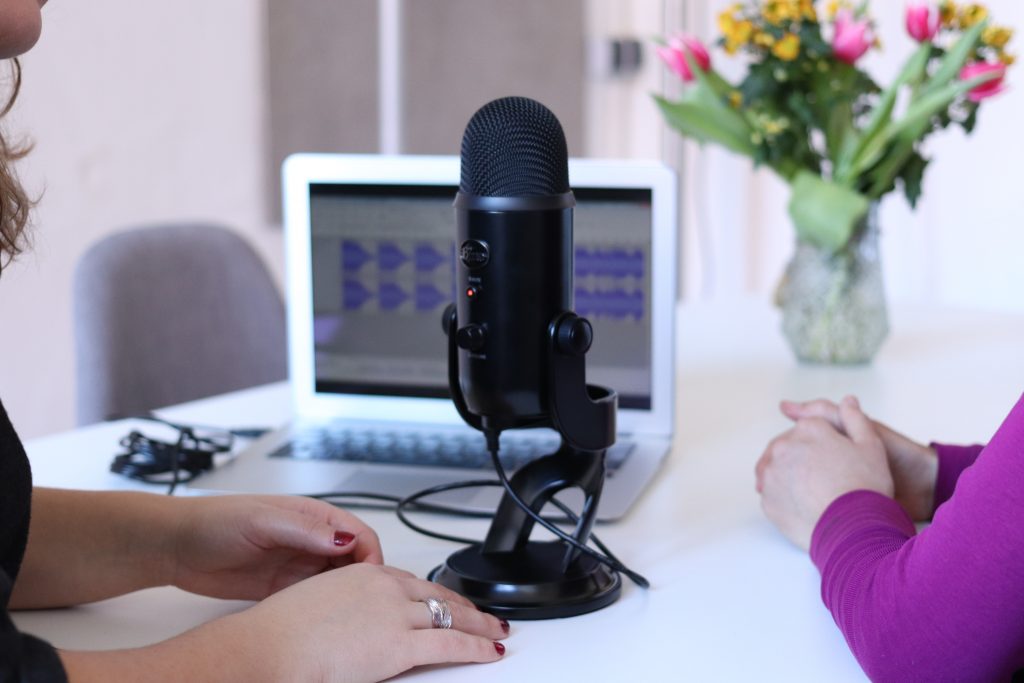 When you think of podcasting, the first thing you probably think of is the microphone. It is the symbol of the broadcast. But what microphone should you use? How important is your microphone selection? What are the best microphones for a new podcast?
Beginner Microphones
Yes, it's important to have a high-quality microphone. But a good mic isn't as expensive as you might think. When we started The Minimalists Podcast, we used two different microphones (because there are two of us):
Although both microphones are inexpensive, they're both powerful. And they certainly don't sound like "starter" mics. Although we found the Rode Podcaster to be slightly richer, either option will give you studio-quality audio on a minimalist budget. Because both mics are USB (and they arrive with the necessary USB cables), they can plug directly into your computer without the need for additional external recording equipment (we'll discuss equipment in step 2 below).
Professional Microphones
After a few years of successful podcast recordings using the Blue Yeti and Rode Podcaster, we upgraded to the industry-standard professional microphone, the Shure SM7B, which you'll find at thousands of radio stations, recording studios, and podcasts around the world. This is the microphone we still use today.
Step 2: Select the right recording equipment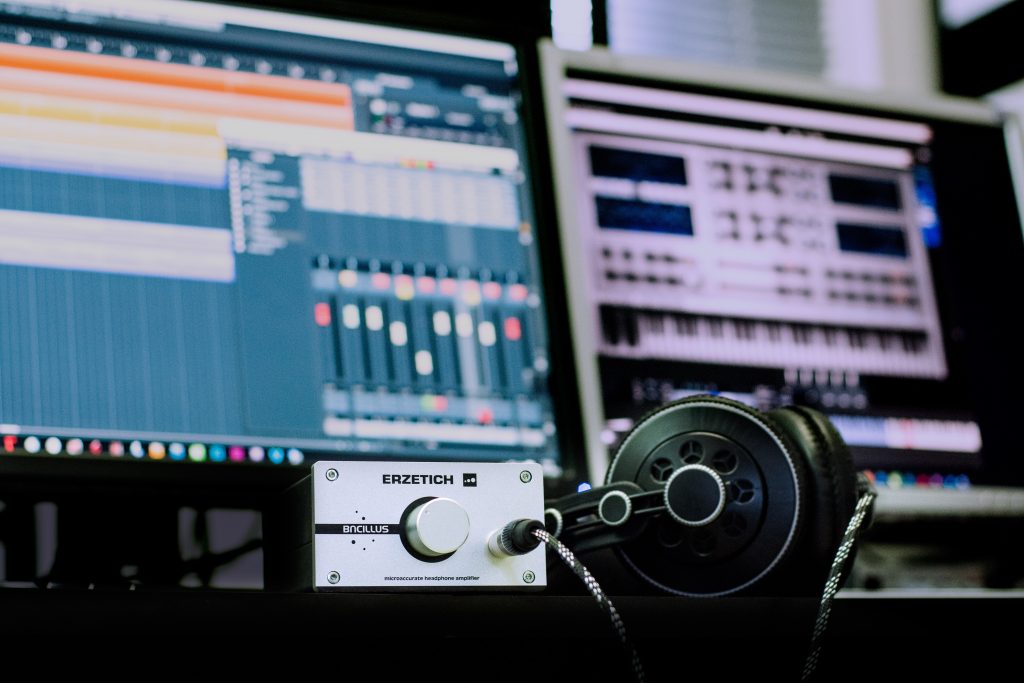 Once you've chosen the microphone that's most appropriate for your needs, it's time to determine what equipment you may or may not need to get started.
Beginner Equipment
Because we favor a minimalist podcast set-up, we want to keep it as simple as possible. Here's a list of the additional equipment we started our podcast with:
Professional Equipment
After a few years of using the basic equipment mentioned above, we upgraded to a dedicated studio space (video) and added the following professional recording equipment:
Step 3: Choose an editing program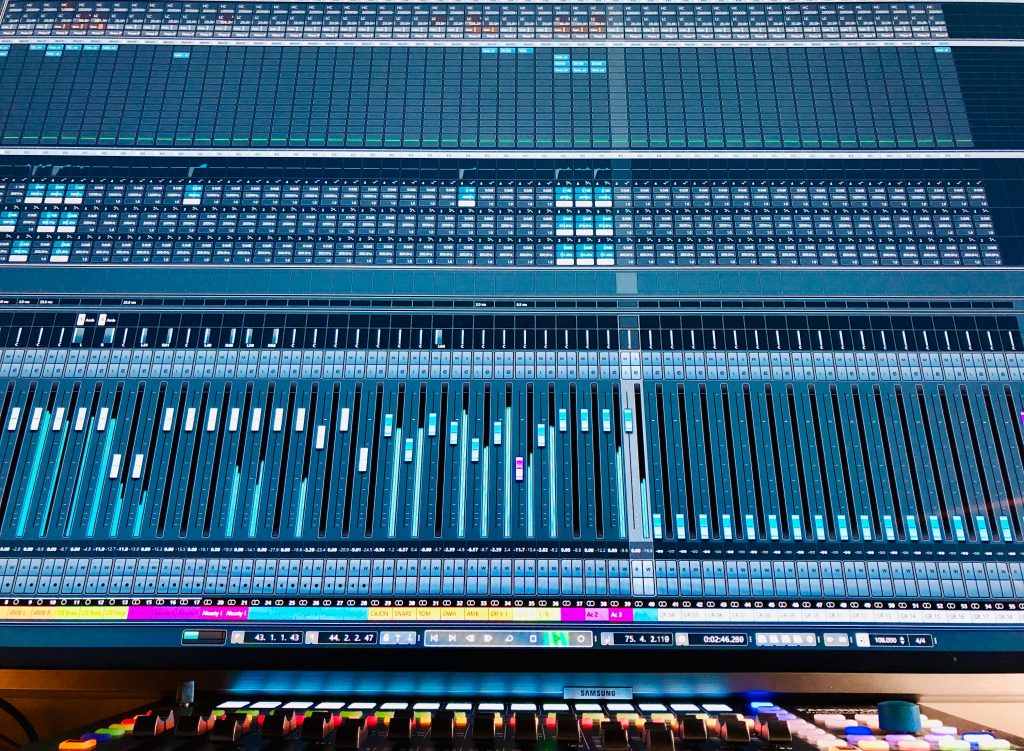 Now that you have the right microphone and recording equipment for your needs, you'll want to edit your podcast using the best editing program. Personally, we still use GarageBand to edit every podcast episode we record on the Zoom H6, but here's a list of the most popular podcast editing software:
Step 4: Find an inexpensive hosting platform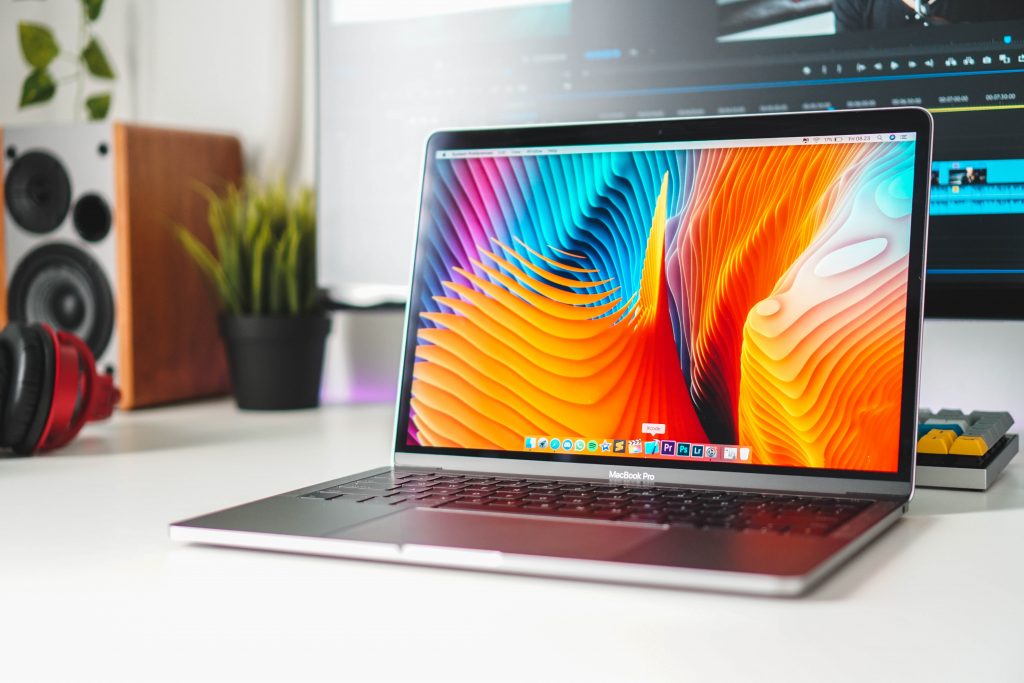 Okay, you now have a microphone, the basic equipment, and an editing program, and you're ready to record and release your podcast to the world. But how do you get your podcast on Apple Podcasts, Stitcher, Google Podcasts, Spotify, and all the other popular podcast apps? Simple: you find an inexpensive place to "host" your podcast.
Personally, we use Libsyn to host our podcast, which is the hosting company we've used since our first episode. We pay for the $75 per month "Advanced 1500" plan, but their $20 "Advanced 400" plan works for most podcasts. No matter which plan you choose, Libsyn doesn't require a contract, and they will give you the first month free with our promo code:
First Month Free: Because The Minimalists are an affiliate partner, Libsyn will give you your first month free if you use our code SIMPLE when you sign up for any of their plans.
Besides getting your podcast onto every podcast app, Libsyn provides advanced statistics so you know exactly how each podcast episode performs. Plus, the Libsyn custom smartphone app for podcasters engages audiences beyond your regular audio or video episodes. With four different kinds of content accepted by the app (audio, video, PDF, and text), you can offer your audience extras, blog posts, transcripts, and more, all in one place.
Sure, you can post your podcast on SoundCloud for free, which is a great option for people who want to have a public podcast without any hosting costs. But if you want your podcast to be available on the most popular apps like Apple Podcasts, Google Podcasts, Spotify, Stitcher, Overcast, Pocket Casts, Podcast Addict, Castbox, ScoutFM, and all the others, you'll need a place like Libsyn to host your podcast.
Step 5: Record and upload your first episode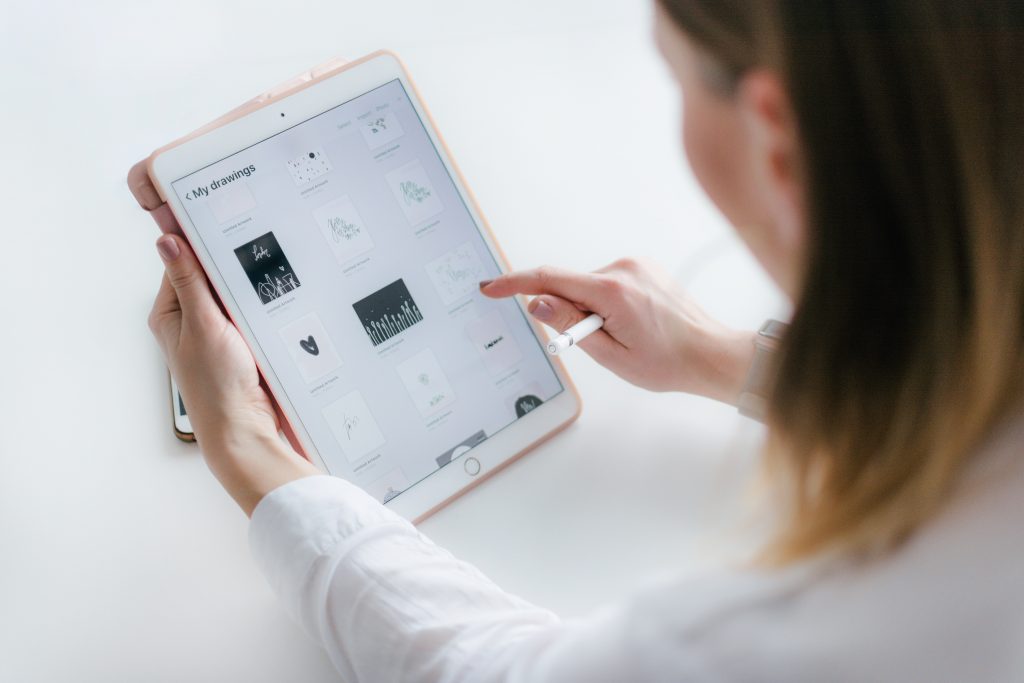 This is where the fun begins. You have everything you need to get started—microphone, equipment, editing software, and hosting platform—and all you need to do now is release your first podcast episode.
We're going to spend the rest of this blog post detailing exactly how to record, publish, and promote your podcast, using our own experience and recommendations coupled with real-world examples of other successful podcasts. This advice will be split into three distinct sections:
Pre-Production. What should you do before you launch your podcast?
Production. What should you do during your podcast?
Post-Production. What should you do after you've recorded your podcast?
Then, we'll end this blog post with a series of frequently asked questions. By the time you get to the end, you'll understand exactly what it takes to start a successful podcast.
---
Pre-Production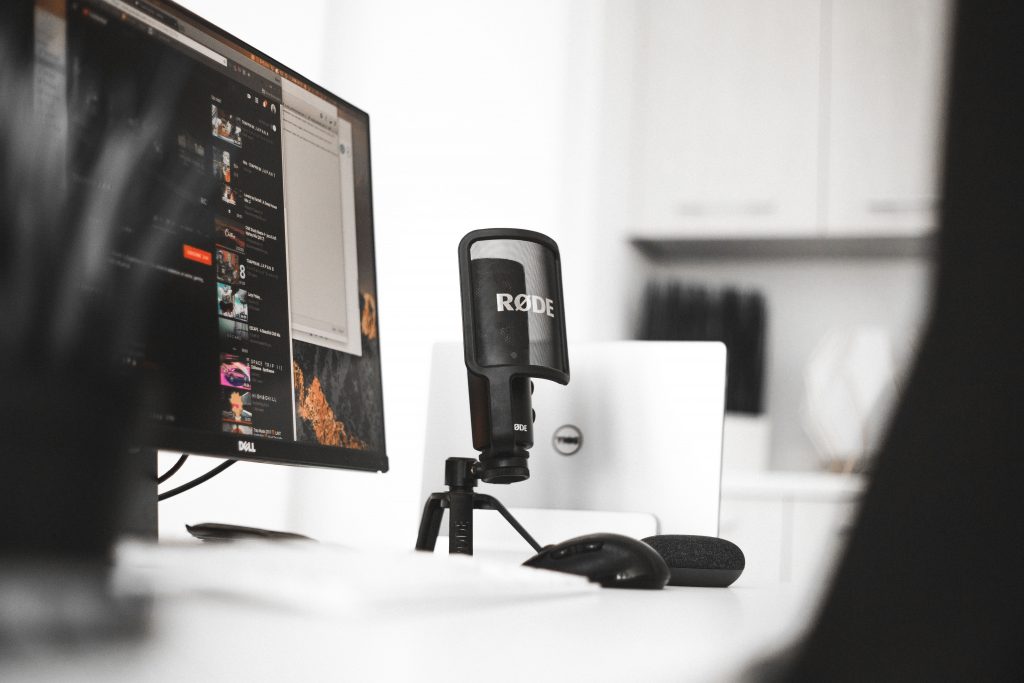 What is a podcast?
A podcast is essentially the modern evolution of a radio show, distributed via the Internet. Unlike radio shows, though, podcasts can be distributed without advertisements, without sponsorships, and without permission since a podcast has no gatekeepers: there's no one stopping you from creating a podcast. Anyone with a small budget and a modicum of tech savvy can launch a podcast.
And now is an ideal time to establish a listenership while podcasts are still in their relative infancy. Although they've been around since the early 2000s, the popularity of podcasts has exploded over the past few years (according to Podcast Insights, there are currently more than 750,000 podcasts and 30 million podcast episodes!)—yet fewer than half the population currently listens to podcasts. But that will surely increase over the years, so now's the perfect time to start!
3 Reasons You Should Start a Podcast
Before investing any time, money, or effort into creating a podcast, you need to determine why you want to do it. You must ensure you have what it takes to create something meaningful, impactful, and engaging.
Your 'why' should include:
Value. Adding value to others' lives should be your primary goal in any endeavor in life. If you're good at what you do and people appreciate the value that you add through what you do, you'll build a loyal, engaged, grateful audience.
Experience. Podcasting will give you invaluable experience in several areas: writing; speaking; performing; audio recording, editing, and distribution; website development; graphic design; and promotion, just to name a few. And all of these skills and knowledge are directly transferable to countless other professional pursuits—so even if podcasting doesn't work out for you for some reason, you'll still reap the benefits of your new skills and knowledge.
Connection. Podcasting will not only allow you to share your unique perspective with a worldwide audience, but it will also give you the opportunity to share the diverse viewpoints of your contemporaries. In your own small way, you'll be helping to create a more educated, empathetic global community.
3 Reasons You Should NOT Start a Podcast
Your 'why' should NOT include:
Money. If money is your primary driver for starting a podcast, you'll likely find yourself horribly disappointed. When we produce creations based on "chasing the dragon" of money, the creations are often hollow, and they fail to resonate deeply with a wide, loyal audience. That said, there's nothing wrong with earning money from your podcast; we just don't want the almighty dollar to be the reason we create.
Fame. Fame, like money, is an incredibly elusive, and often empty, "reward." You're more likely to find your creativity, and your pursuits, starved to death if you're planting seeds in this barren field. Instead, aim to provide value to an audience—a much more noble pursuit.
Promotion. Creating a podcast simply to promote a product or service will often have the opposite effect: people have an acute radar for detecting inauthenticity, and, once they have, they avoid the offending source like the plague. Focus instead on helping people solve problems and they'll sing the praises of you and your creations far and wide.
What is your differentiator?
Why should listeners tune into your podcast instead of the plethora of similar podcasts out there? What makes you different? What makes you unique? What makes you more interesting than everyone else?
Perhaps it's…
Education? Expertise? Credentials? Personality? Delivery? A Barry White Voice?
It's important to get clear on these now so you can capitalize on them—these are your differentiators. They're what sets you apart from the pack. They're what attracts an audience. They're what gives you credibility and confidence. They're invaluable to your growth as a professional—focus on them and refine them.
What is the best podcast formula?
Let's talk about modeling for a moment. No, we're not training anyone to strut the catwalk. Modeling, in this sense, means observing and adopting the behaviors of others to accomplish the same things that they've accomplished. If you want to do something successfully, you observe others who are already doing it successfully, and then you do what they do.
So, if you haven't already, it's time to listen to some of the best-crafted podcasts. If you want to create a successful podcast, it's best to listen to, and to study, successful podcasts.
Here's a brief list of podcasts that we believe have winning formulas (in no particular order):
And dare we shamelessly mention The Minimalists Podcast? We dare.
Certainly, listen to them and enjoy them, but then analyze them with a critical eye and ear to determine what elements set them apart. These are the elements you want to focus on developing in your own podcast, and these trailblazers have already provided some proven templates for you.
What in the podcast title and the episode titles grabs you?
What makes the artwork attractive?
What format do they follow; e.g., introduction, body, conclusion, or something else?
What nuances, special segments, do they throw into the mix?
Is it a single host? A host and a co-host? A host, or hosts, with guests?
Does it have a pleasant pace?
Does it seem too long, too short, or just right?
What makes a great podcast title?
Titles grab our attention. They tease us about what we will find within.
Think of the titles that have hooked you. What was it about those titles? Their brevity? Their cleverness? Their mystique?
Create a list of titles you're considering. (If you're having difficulty coming up with a title for your podcast, you may consider using a site that auto-generates titles, like Wordoid.) Once you have a list of titles, try them out on family, friends, colleagues. Note the titles that garner a positive reaction. Cross out the ones that don't.
Cull the final list to your favorite five. Which one best captures the spirit of your podcast?
Once you've selected a unique, intriguing title, you'll want to create a logo to really make it pop on your website, in your newsletter, and in your podcast artwork. You can design it yourself using InDesign, Photoshop, or a text editor (Joshua used Apple's Pages application with some free vector art to create The Minimalists' logo), or you can hire someone to design it for you from a site like 99designs or Fiverr.
How do I create compelling podcast cover art?
Just like your title, the artwork for your podcast should be attractive, intriguing, simple, and beautiful.
Take a look at the artwork for the most popular podcasts. What makes their artwork stand out? How can you incorporate those elements in your artwork?
Similar to the logo for your title that we discussed above, you can either design it yourself using InDesign, Photoshop, or a text editor, or you can hire someone to design it for you from a site like 99designs or Fiverr.
You can even use a photo of yourself and any co-hosts you may have, an appropriate image you already have, or a high-quality stock photo or image: Paul Jarvis (free), Unsplash (free), Library of Congress (free), iStock (fee-based), Shutterstock (fee-based).
When you create your artwork, you will want to create it in two sizes: one for Libsyn and one for YouTube (we'll expand on distribution on both a little later).
Libsyn. For Libsyn, you'll need an image that is 2000 x 2000. This image will appear as a static image when people play your podcast on their podcast app.
YouTube. For YouTube, you'll need an image that is 1280 x 720. This image will appear as a static image on YouTube when you create an MP4 file with your audio in Camtasia (we'll discuss this in the YouTube section).
Do I need a podcast co-host?
Lennon and McCartney. Simon and Garfunkel. Statler and Waldorf. Millburn and Nicodemus.
Some of the greatest creations of all time have been the result of collaborations.
You'll certainly find quite a few podcasts out there with single operators, but the vast majority have at least two: a host and a co-host. Or a host that relies heavily on guests (more on that in our Guests section).
There are a few good reasons to run duo rather than solo:
Variety. Most films, TV shows, plays—and, well, life in general—consist of dialogue. Sure, you'll get the occasional monologue thrown in to spotlight a specific insight, but a spirited dialogue between characters who each have distinct viewpoints drives the drama that captivates us. Dialogue shows us not only the different viewpoints of different characters, but it also helps clarify and refine those viewpoints further through challenges to those viewpoints. So add variety, and challenge yourself and your audience, by balancing your presence with a co-host, or co-hosts, that don't look and sound like you, but still share a mutual respect.
Expertise. Credibility is key, and expertise is paramount in securing and maintaining credibility. Ideally, find a co-host, or co-hosts, with expertise in areas related to the topics you intend on covering. Do your due diligence, of course, to ensure their background is legitimate: nothing will sink a show faster than the revelation that one of the participants has been masquerading as a faux professional. Ensure they have the education, licenses, credentials, experience that they claim.
Rapport. It's enjoyable and engaging to listen to people talking who obviously enjoy one another's company and respect one another, so finding a co-host who you like and respect, who you share key values with, is crucial. Although it can be interesting and engaging to listen to a highly spirited argument occasionally, a plethora of ceaseless arguments will become mentally exhausting for both yourself and your audience.
Should I have guests on my podcast?
Guests are a great way to add variety and credibility to your podcast. We're confident you're interesting and engaging on your own, as is your co-host, but guests will augment these elements immeasurably.
Not only do guests bring their expertise and personality with them, they also bring their audience. Bringing a guest on is a great way to communicate your message with an even wider group of people. And then those people, in turn, will pass that message on to even more people. Value begets value.
Vet. Make sure the guests you're considering for your podcast have the experience, credentials, licensure, education, reputation they claim. Nothing will sink your credibility faster—or alienate your audience quicker—than a guest who's a novice parading as an expert.
Contact. We know you'd love to start out by having A-list celebrities on your podcast, but, unless you're already rubbing elbows with them or people in their inner circle, you may need to build up a bit of an audience first. So start by reaching out to experts and professionals that you already know within the fields of topics you want to cover. Social media can be a great tool to contact potential guests (try to keep it to private messages, though, where possible: pinging a popular individual for a guest spot in their public feed could lead to something akin to chum in the water—sharks will start circling and scare the potential guest off). LinkedIn can also be a great tool—most experts and professionals have LinkedIn accounts, and you can send them a private message.
Reputation. It's not a deal-killer to have a guest on your podcast that is a contentious public figure—in fact, it can increase your audience exponentially, and it can provide a unique opportunity to challenge the assumptions of yourself and your audience—but it's ill-advised to host guests that are actively alienating the public with inflexible ideologies. You don't want to give a megaphone to individuals who are possibly, or who are actually, endangering other people.
90/10 split. Once the guest is on your podcast, keep the spotlight on them: the guest should be talking 90% to your 10%. Your job is to ask probing questions to guide the conversation and expand on interesting points. If you have a guest on your podcast, the audience members are tuning in to hear the guest's take on the topic, given their expertise. Joe Rogan on The Joe Rogan Experience does a particularly good job in this aspect—he keeps the focus on the guest (he's essentially the modern-day Johnny Carson—another excellent example).
Appreciation. In the course of recording the episode, be sure to mention the guest's works, website, social media—essentially, any links that the guest feels are best for your audience to connect with them (and include these in the show notes when you post the episode). And don't forget to not only thank them on-air at the conclusion of the episode, but follow up with a personal thank-you within a week of the recording session (a handwritten note or card will go a long way—it's a physical representation of genuine appreciation, and people that receive such thanks are sure to let others know). And follow up with them again when the episode airs to provide them all the relevant links to the episode, and take that opportunity to thank them once again.
How do I research topics for my podcast?
Providing statistics and other facts to support your viewpoint in your podcast is a great way to boost credibility and confidence with your audience. Ensure, however, that your research is culled from objective, reliable, respected resources: safe bets are usually academic journals; medical journals; and high-profile, reputable news outlets. Avoid resources that are opinion-based, subjective, and those that are easily manipulated/edited by the public (we're looking at you, Wikipedia). Be sure to also provide links to your research in your show notes so your audience can verify the information and explore the topics further. The more transparent you are in this process, the more your audience will trust you.
As you're conducting your research, be certain you know how to properly pronounce any unfamiliar terms (including the guest's name—it's best to ask them how they pronounce it!). To ensure you don't forget these pronunciations in the heat of recording, it's not a bad idea to include phonetic pronunciations in parentheses next to the actual words in your production notes.
What is the format of my podcast?
Once you've decided on a title for your podcast, a logo and artwork for your podcast, a co-host, guests, and you've conducted thorough research on some topics for future episodes, it's time to choose a format and create some show notes as outlines for the production of the episodes. Most podcasts have a format similar to that of a simple essay: introduction, body, and conclusion, so it's a good idea to start there.
Following is a simple, similar format to use as a foundation. Of course, once you're familiar with this floor plan, you can certainly renovate the structure wherever it's appropriate for you.
Introduction
Introduce yourself, your co-host, the topic, and the guest
Overview the discussion (be brief—no one likes long intros)
Body
Interview the guest
Answer audience questions
Conclusion
Thank the guest
Provide the guest's links
Provide your show's links
Sign off
---
Production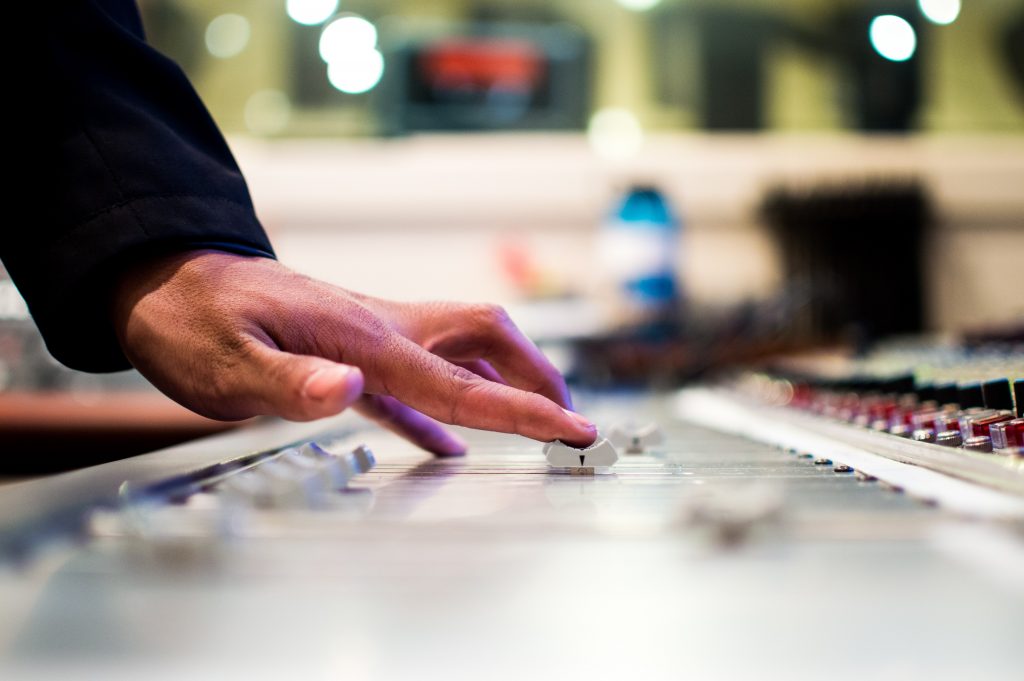 Recording Space
Although recording in a studio is not required, you will need to create a similarly suitable space that is relatively quiet and comfortable.
Table. Especially if you're hosting a podcast with at least a co-host and the occasional guest, you'll want a waist-high table with a flat edge. This will give you the option to sit or stand, and the flat edge will allow you to secure the boom arms for the microphones.
Chairs. Make sure you have comfortable chairs with solid padding and back support; it's easy to lose your focus when your butt, back, and legs are in pain.
Climate. Check to ensure everyone is comfortable with the room temperature. You want everyone focused on giving their best performance, not their discomfort due to the temperature.
Quiet. Lock the door to your recording space and place a sign on it with the text, "Quiet, Please. Recording In Progress." And remind everyone present in the recording session to place their mobile phones in Airplane mode. (This not only silences the mobile phones, it also cuts off their communication with mobile phone towers, Wi-Fi routers, and Bluetooth devices that would otherwise cause audible interference in the audio feed. If the mobile phones remained on, you'd hear this interference as a periodic tick-tick-tick sound in the audio feed.)
Sound baffling. Be sure to take every measure possible to reduce echo in the recording location. See our entry above in the Equipment section regarding sound baffling.
Podcast Session Supplies
Notes. Be sure to bring your production show notes—your outline—to your recording session so you stay on course. It's tempting to explore every tangent and detour if you don't have your charted course in front of you. Don't stifle creativity, of course, but stay on point.
Water. Stay hydrated. Whenever you stop talking, take a sip; it's easy to get cottonmouth.
Pens and Paper. As you're recording, you may come up with a new question or idea for the discussion, so it's a good idea to have pens and paper handy. And you may decide on the fly that a particular question or idea listed in your outline isn't appropriate for the discussion, so you can easily cross it out.
Warming Up
Just as an athlete wouldn't run a marathon without warming up, it's also in your best interest to perform some rudimentary warm-ups prior to recording. Not only will a few simple exercises loosen you up, but they will also help relieve stress from pre-show jitters.
Stretching
Don't overdo it with these. You're just trying to loosen up and relax.
Reach as high as you can in the air for 10-15 seconds, wiggling your fingers, breathing deeply.
Bending at the waist, reach down as low as you can toward your toes for 10-15 seconds, wiggling your fingers, breathing deeply.
Alternate between these two until you feel loose and comfortable.
Vocalizing
With these exercises, you're just trying to loosen up your articulators (i.e., those bits in your mouth that form words), so, again, easy does it. Repeat each of the following until you can say them both quickly and clearly.
The lips, the teeth, the tip of the tongue
The hard palate, the soft palate, and where the hard and soft palates meet
Rubber baby buggy bumpers
Between each one, take a few long, deep breaths as well, breathing in through the nose, and then exhaling through the mouth. It's also a good idea to read through your production show notes aloud to ensure you're not tripping up on the pronunciation of any words, especially the guest's name.
Pro tip: Freeing the Natural Voice by Kristin Linklater is a great book on how to fully use your entire body to improve your vocals. It helped me improve my articulation, breathing, and projection immeasurably when I first started out in broadcasting at WYSO.
How to Record and Edit Your Podcast
Thankfully, it's no longer necessary to spend months in an audio engineering program to learn how to record and edit audio: nearly everything you need to know about audio recording and editing is available on the Internet in video tutorials, user guides, and support groups, free of charge.
GarageBand. To record your podcast episodes using GarageBand, which is what we used for the first two years of our podcast (we still use GarageBand to edit our podcast today), you can get the basics from a great video tutorial here. This will give you a solid foundation for the process. If you need additional clarification, you'll find a user guide from Apple here.
Zoom H6. To record your podcast episodes using the Zoom H6, which is what we use today, you can get the basics from a great video tutorial here. If you need additional clarification, you'll find a user guide from Zoom here.
Audacity. We don't personally use Audacity, but we have friends who recommend it to record and edit their podcasts. To record your podcast episodes using Audacity, you can get the basics from a great video tutorial here. If you need additional clarification, you'll find a user guide from Audacity here.
---
Post-Production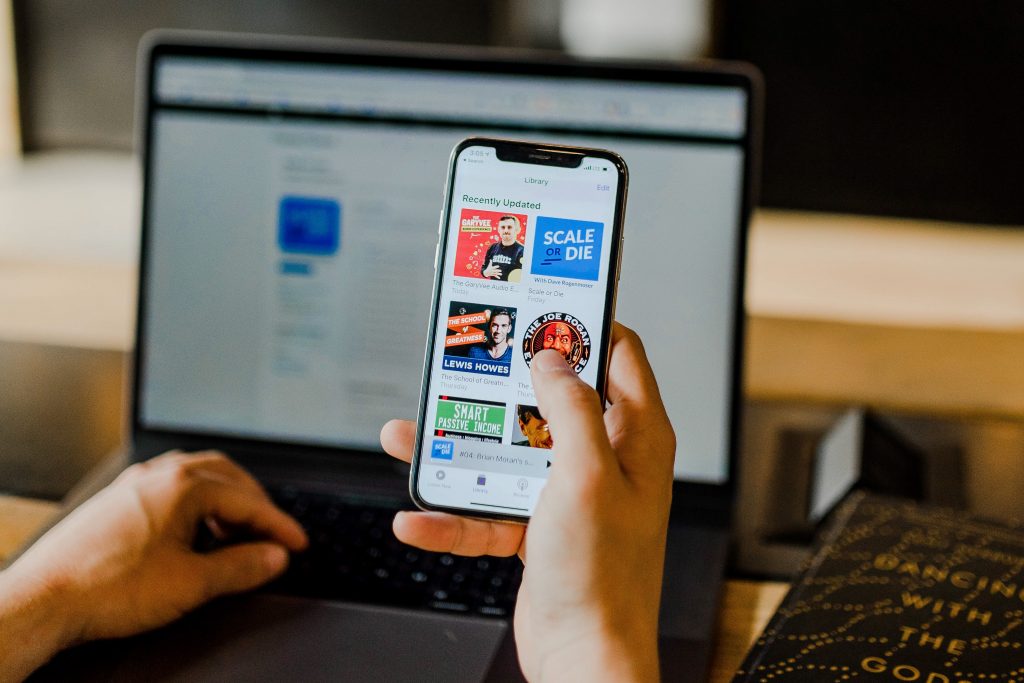 Back Up Your Recordings
Redundancy is important. Redundancy is important. (We won't belabor this point. Wait—yes we will: Redundancy is important!) Once you're finished recording your podcast episode, be sure to make copies of your audio files on one of your spare SD cards and on your external drive. If possible, keep the spare SD card and the external drive in two separate locations.
Editing Your Podcast
Just like the recording process, nearly everything you need to know about audio editing is available on the Internet in video tutorials, user guides, and support groups, free of charge. See the above How to Record and Edit Your Podcast section for links to the software we use.
Pro tip: Throughout the editing process, stop occasionally and save your files—especially after a particularly time-consuming edit. It's best to save not only on the computer you're working on, but also to your external drive, which you should eject and disconnect from the computer after the save is complete. This will protect the back-up file if the computer should fail.
Distributing Your Podcast
Once you've edited your first podcast episode, distribution will be how you get it out to the world via the Internet. Here we'll focus on SoundCloud, Libsyn, and YouTube.
SoundCloud
SoundCloud is easiest and least expensive way to publish your podcast. SoundCloud offers a few different monthly plans depending on how many hours of audio you want to upload each month, but the free option will work for most beginners (and includes up to three hours of audio uploads each month). However, if you publish your podcast on SoundCloud alone, it won't be available on all of the most popular podcast apps. That's why we distribute our podcast on SoundCloud, but also via Libsyn and YouTube, which we'll cover below.
Libsyn
Libsyn will get your podcast on the major podcast platforms: Apple Podcasts, Google Play, Stitcher, Spotify, among many others.
First Month Free: Because The Minimalists are an affiliate partner, Libsyn will give you your first month free if you use our code SIMPLE when you sign up for any of their plans.
Libsyn offers a few different plans depending on how many megabytes of audio files you want to upload each month. While The Minimalists use the Advanced 1500 plan for $75 per month, the Advanced 400 plan for $20 a month is adequate for most beginning podcasters (it allows you to upload up to 400 MB of audio files each month).
YouTube
YouTube is yet another great platform for publishing podcasts, especially since your podcast episodes can show up as recommended viewing when people are watching other videos related to the topics of your episodes.
When we first uploaded our podcast episodes to YouTube, we uploaded the audio with just a static image in an MP4 file using the software Camtasia. It wasn't until much later—episode 136—that we added an actual video component. So you needn't wait until you have a video version of your podcast to upload your podcast to YouTube.
How to Release and Promote Your Podcast
Once your first episode of your podcast is uploaded, you'll want to tell the world through your website, email list, and social media accounts.
Website
A website will give you several ways to let your audience know about your podcast: You'll be able to use it to publish blog posts that coincide with topics you discuss on your podcast, to publish blog posts announcing the release of new podcast episodes that include the episode's show notes, and to provide your audience with a place where they can sign up for your newsletter to be notified whenever you've produced a new creation.
Fortunately, we already have all the step-by-step information ready for you in our guide, How to Start a Successful Blog.
Email List
Once you've created your website, you'll want to create an email list so you can send email notices to your audience whenever you release a new podcast episode or other creation. For the most effective email communication with your audience, we recommend using Constant Contact. The rates are reasonable, and they offer user-friendly tools so you can easily tweak your emails.
Pro-tip: Always respect the inbox of your audience members; they get just as annoyed as you do with an overflowing inbox. One of the quickest ways to lose your audience's trust is to send them junk, spam, or other emails that don't add value to their daily lives.
Social Media
Social media is another great way to let audience members know about new podcast episodes, to engage with audience members, and to solicit audience members for future episode topics and questions.
If possible, you'll want to find identical social media handles related to your title for the Big Three: Facebook, Twitter, and Instagram. Take, for example, The Minimalists: on Facebook, Twitter, and Instagram, you'll find us "@TheMinimalists" on all three. It's the same for each platform so it makes it easy for everyone to find us.
If you can't find the same spelling for each social media platform, you can certainly do a variation of your title. For instance, if "TheMinimalists" was not available on Twitter, we could have gone with "TheMins" or something similar. However, this can cause confusion and make it more difficult for everyone to find you, so you may consider going back and choosing a different title that is available on Facebook, Twitter, and Instagram.
Congratulations!
You've shared your first podcast episode with the world. And now, after a quick pat on the back, it's time to get started on the next one!
If you found value in this blog post, please share it with others via email and on social media.
Podcasting Video
In this video, Joshua and Ryan discuss the lessons they've learned from their years of blogging and podcasting, and they answer the following questions: What is the most effective medium for sharing my expertise in order to build an audience? How do I determine what I should select for my next entrepreneurial pursuit?

---
FAQs When Starting a Podcast
Can you call a podcast a show? What is the difference between a podcast and a show? What is considered a podcast?
Yes, a podcast is a type of show. More specifically, a podcast is a show that is available in digital format for download over the Internet.
Strictly speaking, podcasts are audio files that are distributed using RSS feeds; episodes are automatically delivered to the devices of subscribed users. A podcaster normally buys this service from a podcast hosting company like Transistor.
Hosting companies then distribute these audio files to streaming services, such as Apple Podcasts, Google Podcasts, and Spotify, which users can listen to on their smartphones, computers, or multimedia players, such as an iPod.
Why is it called a podcast?
"Podcast" is a portmanteau of "iPod" and "broadcast." The earliest use of the term "podcasting" was traced to journalist Ben Hammersley, who coined it in 2004 while writing an article for The Guardian.
Despite the etymology, listeners don't need an iPod or Apple device to listen to a podcast. Most podcasts can be accessed using any computer or similar device that plays media files.
How many podcasts are there?
According to Listen Notes, there are at least 3,069,661 podcasts and 160,269,102 podcasts episodes as of April 2023.
More than 10,000 new podcasts are started every month, and podcast listenership continues to grow significantly every year.
Is a podcast a talk show? Is a podcast just a radio show?
Many podcasts mimic audio talk shows or radio shows, but thanks to the freedom provided by podcasting, podcasters are not limited to a particular format.
In fact, while most podcasts are still audio-only, the emergence of video podcasts—via YouTube, Vimeo, Spotify, and other platforms—has exploded over the last few years. Examples: The Joe Rogan Experience and Call Her Daddy.
Further, many radio and talk shows now release their content on the secondary market via their own podcast feeds. Examples: HBO's Real Time with Bill Maher and iHeartRadio's The Breakfast Club.
Is a podcast a show or an episode?
The show itself is the "podcast" (for example, The Minimalists Podcast), while the "episode" is a specific installment of the podcast (for example, "Episode 358: Relationship Clutter").
However, the term "podcast" is often used to describe both the show and individual episodes. As in: "Let's record a podcast [episode] together."
What are the 3 types of podcasts?
Podcasts vary in style and topical content. Many of the most popular shows are patterned on previous media genres.
The three most popular kinds of podcasts are:
Conversational interviews. A host (or a group of hosts) interviews an interesting guest expert. Conversations range from comical and inspirational to entertainment and debates. Examples: The School of Greatness and Rich Roll Podcast.
Advice call-in show. Listeners call in to these shows to receive expert advice and solutions to help solve their problems. Topics often include financial advice, dating advice, and lifestyle advice. Examples: Savage Lovecast and The Ramsey Show.
Serialized scripted shows. Misery, true crime, and fictional tales, these scripted audio adventures immerse the listener in expert storytelling. Examples: Serial and S-Town.
Some of these shows are available as audio-only broadcasts (Savage Lovecast, Serial), while others are made available via both audio and video formats (The Ramsey Show, Rich Roll Podcast)
Of course, you aren't limited to these formats. Some of my favorite podcasts follow an unconventional structure: Rob Bell's Robcast features teaching monologues of various lengths. And my side project, Minimalism Life, features short essays and commentary about simple living, and each episode is less than ten minutes in length.
What is the main purpose of a podcast?
Every podcast is attempting to do two things: communicate something useful and express something interesting.
Every skilled podcaster has something to communicate (information, knowledge, observations), but to make their podcast worth listening to, they must also be able express their ideas in a compelling way (a unique point of view, an interesting delivery style, a funny perspective).
Ultimately, great podcasters want to delight, entertain, inform, educate, or inspire their audience. That's the purpose of a podcast.
What are the pros and cons of podcasts?
The biggest "pro" of podcasting is the low barrier of entry. Little is required to start a podcast. Throughout this post, we'll show you exactly how we created our popular podcast, which now has hundreds of million of downloads, with sparse equipment and almost no money,
The biggest "con" of podcasting is that most podcasts aren't very good. Because many new podcasters don't invest time in producing high-quality episodes, the audience suffers as they are forced to slog through low-quality drivel.
We will show you how to avoid the mistakes that most new podcasts make so that you can launch a high-quality podcast that you can be proud of from the first episode.
What are the disadvantages of podcasts?
The biggest "pro" of podcasting is the low barrier of entry. Little is required to start a podcast. Throughout this post, we'll show you exactly how we created our popular podcast, which now has hundreds of million of downloads, with sparse equipment and almost no money,
The biggest "con" of podcasting is that most podcasts aren't very good. Because many new podcasters don't invest time in producing high-quality episodes, the audience suffers as they are forced to slog through low-quality drivel.
We will show you how to avoid the mistakes that most new podcasts make so that you can launch a high-quality podcast that you can be proud of from the first episode.
What should you not do in a podcast?
While many podcasts earn substantial revenue, it's unwise to focus on income from your podcast out of the gate. That's right: no ads, no affiliates, no memberships when you're just getting started. Why? Because you haven't established any credibility with your audience yet. Heck, you don't even have an audience yet!
Our show, The Minimalists Podcast, which currently employs more than a dozen people, didn't earn any money for several years. Not a penny! Instead, we focused on adding value to an audience, which helped our audience grow from a few hundred to several million over the years.
Then, when the demand was high enough, we began monetizing our podcast via Patreon. Because we don't like advertisements, we still don't run ads on our podcast, but that's an option for many podcasters once they reach a critical mass (more on that in a moment).
Is listening to podcasts healthy?
From my experience, podcasts provide a net benefit to listeners. When I think about "health," I think about a living state that is free of disease or dysfunction.
Thus, listening to podcasts is healthy as long as the listeners' habits don't create dysfunction in their lives. In fact, many health and wellness podcasts, such as Fundamental Health, provide useful information that help listeners live more healthfully.
Can you swear on your podcast?
Yes, you can swear on your podcast if you'd like. Although I typically recommend beginning each episode with a profanity warning if that episode contains explicit language. That way parents can avoid playing your podcast in front of their young children.
A word of caution: I'm not against profanity—so-called curse words can enhance or punctuate a titillating conversation—but I personally like to avoid gratuitous swearing because, much like adding too much salt to your dinner, too many "bad" words can ruin an otherwise meaningful conversation.
How long is a typical podcast?
Many popular podcasts are roughly an hour long, sometimes longer, sometimes shorter. But there is no length requirement.
Personally, I subscribe to podcasts that are as short as two minutes (Robot or Not) or as long as six hours (Hardcore History).
What's more important than episode length is whether or not the episode adds sufficient value to the audience. When in doubt, err on the side of less.
Is it ok to sleep while listening to a podcast?
Every night I go to bed listening to a calming podcast. While I sleep, I use wired SleepPhones. There are even great podcasts like Sleep with Me that make it easier for people who struggle to fall asleep.
Do podcasts help with mental health? Do podcasts reduce anxiety?
Yes, podcasts allow people to connect with other open-minded and like-minded people. According to researcher Johann Hari, "disconnection from other people" is one of the leading causes of depression in the Western World.
People who listen to uplifting or inspirational podcasts—like Happier with Gretchen Rubin or Ten Percent Happier with Dan Harris—often report a reduction in anxiety and improved mental health.
Do podcasts cost money to listen to?
The vast majority of podcasts are free to listen to. Any podcast that is listed on Apple Podcasts' or Spotify's directory is available to listen to at no cost. Some of these podcasts are ad supported. Others earn money from sponsorships or optional listener memberships (more on that later in this post).
Why are podcasts so powerful?
Podcasts are powerful because they connect subject-matter experts (podcast hosts) with an interested audience. This entertaining exchange of information is a potent force because, in podcasting, there are no gatekeepers, no barriers, and virtually no middlemen. There is tremendous freedom in the podcast format.
Who listens to most podcasts?
The podcast audience grows every year. According to Statista, only 22 percent of the adult population was aware of podcasting in 2006. By 2022, however, this figure had risen to 79 percent. Over 82 million people listened to podcasts in 2021. This number is estimated to rise even further, reaching over 100 million listeners in 2024.
These days, anyone who has access to the Internet can listen to your podcast. According to Forbes, 43% of U.S. men and 39% of women listen to podcasts. These percentages grow significantly each year.
Why do most podcasts fail?
Most podcasts fail because most new podcasters don't understand what they want to accomplish with their podcast. Before you start a podcast, it's a good idea to understand why you're starting it. Maybe you want to help people lose weight. Maybe you want to tell stories. Maybe you want to entertain listeners. Get specific!
If you understand the purpose of your podcast, you are more likely to succeed because you will connect with an audience that finds value in your words. But without a vision, your podcast will perish.
How many listeners do you need for a successful podcast? What makes a podcast successful? How many listeners do you need to make money on a podcast?
The Minimalists Podcast receives millions of downloads each month, but I considered our podcast successful once we received 1,000 downloads per episode because, as Kevin Kelly illustrates, you need only 1,000 True Fans to be a success.
You get to decide what success looks like for you. Maybe it's 1,000 listeners. Maybe it's 1 million total downloads. Or maybe it's earning $10,000 a year. If you determine that number up front, it will give you a goal to work toward, which will compel you to keep recording new episodes.
What kinds of podcasts are in demand?
The ten most in-demand podcast genres are:
News and politics podcasts (example: Ben Shapiro Show)
Sports podcasts (example: Bill Simmons Podcast)
Music podcasts (example: Joe Budden Podcast)
Advice podcasts (example: Where Should We Begin?)
True Crime podcasts (example: The Dropout)
Health and wellness podcasts (example: Genius Life)
Children's podcasts (example: Wow in the World)
Relationship podcasts (example: How to Love)
Tutorial and how-to podcasts (example: Smart Passive Income)
Arts and entertainment podcasts (example: Culture Gabfest)
What do you call people who listen to podcasts?
People who make podcasts are called podcasters, podcast hosts, or show hosts. People who listen to podcasts are called listeners or viewers depending on the format (audio vs. video, respectively).
Many podcast hosts refer to listeners as their "audience," "subscribers," or "fans." And some podcasts have special nicknames for their specific audience (for example, Pod Save America calls their listeners "Friends of the Pod").
How do podcasts make money? Are small podcasts profitable?
There are at least five ways podcasters make money from their podcast:
Paid subscriptions. Many podcasters use services like Patreon or Substack to encourage listeners to contribute to their podcast monetarily, which allows enthusiastic listeners to support their favorite shows directly.
Advertisements. Advertising revenue is usually determined by CPM, which stands for "cost per mille" (also called "cost per thousand"). CPM is the cost an advertiser pays for one thousand views or impressions of an advertisement. According to Influencer Marketing Hub, the average CPM for a 30-second podcast commercial is $15–18 per 1,000 listeners, while a 60-second podcast commercial can earn $25–40 per 1,000 listeners.
Monetization. Many podcasts use YouTube, Twitch, Rumble, and other ad-supported video platforms to monetize their podcasts through pre-roll and mid-roll ads that are inserted into their content. These platforms also allow audience members to donate money during livestreams using Super Chats, which is a great way for new podcasters to get paid while interacting with their audience.
Sponsorships. Similar to advertisements, certain niche podcasts can sometimes receive a university grant or corporate sponsorship to fund production.
Merchandise. Many podcasts supplement their income by offering branded merchandise (clothing, accessories, coffee mugs, etc.) containing the logo, name, and even catchphrases from their podcast.
At The Minimalists Podcast, we avoid advertisements because we don't want to pepper our creations with corporate messages. Ergo, our podcast is 100% listener supported via Patreon (see #1 above). In exchange for their support, we provide patrons with a longer version of our show each week, as well as weekly livestreams, minimalist home tours, and other perks to incentivize their paid subscription (details).
How long does it take for a podcast to make money?
Money is an exchange of value. So if you find ways to add value to an audience, your listenership will grow because people who find value in a podcast tend to share individual episodes with their friends and family via text, email, and social media. Thus, the more value you add, the easier it is to make money from a podcast.
Personally, we did not attempt to earn any money from The Minimalists Podcast during the first two years—not because we're allergic to money, but because we wanted to build a sizable audience first.
What are the biggest mistakes podcasters make?
New podcasters often make two giant mistakes when they start a podcast:
Money. One of the biggest mistakes new podcasters make is that they focus on money right away. They try to get advertisements or paid subscribers immediately. But your audience won't grow if you're constantly begging them to buy something. Instead, if you find ways to add immense value, the audience will be eager to support your work in the future.
Inconsistent. Another huge mistake that new podcasters make is that they don't stick to a regular release schedule, so their audience has no clue what to expect. You needn't publish a new episode every day, but having a regular publication schedule (once a week, bi-weekly, or even once a month) will set the proper expectation with your subscribers (more on that in a moment).
How long does it take for a podcast to be successful? How many episodes does the average podcast last?
Most podcasts don't make it past the first six episodes, and less than 2% of podcasts make it to 100 episodes.
So if you publish at least seven episodes, you can consider your podcast a success (and your podcast is elite if you make past 100 episodes).
Is podcasting the same as streaming?
If you use Transistor to host your podcast, then people can download or stream your podcast via their favorite podcast app. Not every stream is a podcast (for example, most Twitch streams aren't podcasts), but virtually every podcast is streamable via an RSS podcatcher (Apple Podcasts, Overcast, Feedly, etc.).
What do you say at the beginning of a podcast?
It is important to welcome your audience with a succinct greeting that is familiar to regular listeners and informative to new listeners. The key is to keep it brief—listeners don't like too much preamble or "throat clearing."
So greet your audience quickly and then get to the substance of the episode. For example, The Minimalists Podcast starts every episode with "Hello! Welcome to The Minimalists Podcast, where we discuss what it means to live a meaningful life with less." Then we dive directly into the content of the episode.
Can anyone start a podcast?
Yes, anyone with a microphone, a recording device, and an Internet connection can start a podcast. But if you want to create a successful, high-quality podcast like The Minimalists Podcast, which receives millions of downloads every month, then you will want to follow the step-by-step instructions in this post to avoid many of the mistakes we made early in our podcasting career.
Is it still worth it to start a podcast? Is it too late to start a podcast?
It is not too late to start a podcast. In fact, this is the best time to start a podcast. Yes, there are more podcasts than ever, but that's great news! It means that more people are becoming familiar with podcasts. With more podcast listeners, there's more potential for your podcast to grow.
Is it better to start a blog or a podcast?
Blogs and podcasts are both wonderful creative outlets. The Minimalists started as a blog in 2010. We started podcasting in 2015. If we were to do it over today, we'd start both at the same time because both creative formats feed each other: many of our blog readers listen to our podcast, and many of our podcast listeners read our blog.
However, if you'd rather focus on one format at a time, then select whichever format is most compelling to you. If you're more compelled by reading and writing, then start a blog (read: How to Start a Successful Blog). If you're more compelled by listening and talking, then start a podcast.
Is it better to start a podcast or a YouTube channel?
It depends on what you hope to accomplish. If you want to create content that is mostly visual, then it's best to start a YouTube channel. But if you want to create content that is centered around spoken words and conversations, it's best to start a podcast.
However, you needn't choose only one. Most new podcasts are also available on YouTube. Even if your podcast does not have a video component, you can still publish the audio version on YouTube. In fact, that's what we did with our podcast for the first 140 episodes. We didn't incorporate a video component until we had several million audio listeners, but we still uploaded every episode to our YouTube channel. Even though they were audio-only, many of those early episodes received hundreds of thousands of views.
Is a podcast a side hustle?
A podcast can be a hobby, a side hustle, or a full-fledged business. In fact, The Minimalists Podcast has gone through all three of these stages.
We started our podcast for fun, testing it out as a hobby to see whether we would enjoy it. After a few years, it turned into a side hustle as the podcast started earning money through paid subscriptions. Over time, however, our podcast has turned into our main creative outlet and primary source of income.
When should you stop podcasting?
It's okay to stop podcasting if it's not for you. If you don't enjoy making your podcast, then stop. If it's not fun, stop. If podcasting stresses you out, please stop.
If you're overwhelmed by podcasting, ask yourself what is specifically overwhelming you. If it's your release schedule, then consider reducing the frequency of episodes. If it's the video component, then consider creating your podcast as an audio-only endeavor. If it's your cohost, then start a podcast on your own.
Can a podcast go viral?
Yes, podcasts go viral every day. Content goes viral when a large number of people share your podcast.
For best results, you can clip short, shareable audio or video excerpts from your podcast and post them on TikTok, Instagram, YouTube Shorts, Facebook, and Twitter. Clips from The Minimalists Podcast garner tens of millions of views on social media every month (example).
Should I start a podcast with no audience?
Literally every podcast, even the most popular shows in the world, started with no audience. Every podcast has zero listeners if it has zero episodes.
It doesn't matter whether you're famous or unknown, the only way to build a podcast audience is to create episodes that add value. And the only way to add value with your podcast is to actually record and release episodes. You can do it! Let's get started today.
How do I get my podcast noticed?
While there are several ways to get noticed, the most effective way to get noticed is word of mouth. Before The Minimalists Podcast had millions of listeners, people started to notice our podcast because their sister or brother or mother or coworker or aunt recommended an episode that resonated with them personally.
Getting noticed is a byproduct of creating something that is noteworthy. Think about the television shows, music, and podcasts that you notice. What made them noticeable for you? What made you want to share them with other people?
Of course, it's not enough to get noticed. Car crashes are noticeable. The key to building an audience is to create something that is worthy of the listeners' time and attention. You want your podcast to add so much value that listeners feel compelled to share it with the people they love.
Does Apple pay podcasters?
Apple Podcasts does not pay podcasters directly for free podcasts. But with the largest podcast directory in the world, Apple Podcasts allows your podcast to reach more people because your show will show up in search results on Apple Podcasts and any other podcast player that pulls from the Apple directory (Overcast, Feedly, etc.). And if your podcast gets enough downloads, it will start to show up on the podcast charts, which will make your podcast discoverable to new listeners.
It is also worth noting that Apple Podcasts recently launched a paid subscriptions feature, which "lets your fans contribute to your audio ambitions and provide them with more of what they love. You can offer shows with paid subscriptions, or fans can listen to free shows that come with additional benefits when they subscribe, such as ad-free listening, additional episodes, early access, archived episodes, and more."
How often should you release a podcast?
Many of the most popular podcasts in the world, including The Minimalists Podcast, release one episode per week. Some podcasts publish two or more episodes each week.
Consistency is key. Whether you release an episode every day or once a month, you want to be consistent so your audience knows what to expect.
How long does it take to produce a 30-minute podcast? How much work is a podcast episode?
High-quality podcasts typically spend four times the length of an episode to produce, edit, mix, and publish the episode. So, if you've recorded a 30-minute episode, plan on spending two additional hours to polish it before you publish it for the world to hear.
How many words is a 30-minute podcast script?
According to the National Center for Voice and Speech, the normal rate of speech in North America is about 150 words per minute. So I'd say a 30-minute script would be 3,500 to 4,500 words. This applies only if your podcast is scripted. Obviously.
What should I say on my first podcast episode?
Keep it simple. Avoid gratuitous lead-ins, overtures, and preludes. Just start your first episode—and every episode—with your standard opening greeting (see above) and then get right into the content. Your audience will thank you for not wasting their time.
Also keep in mind that although your podcasting skills will improve over time, many new listeners will start listening to your podcast at the first episode. You don't want those listeners to get bored and turn off the podcast before they have the chance to hear you shine.
What is the hardest part of starting a podcast?
The hardest part of starting a podcast is getting started. It's almost cliche to say, but it's true. Most people who want to start a podcast feel overwhelmed by the process, so they never start.
But you needn't feel overwhelmed. Use the step-by-step instructions in this post to start your podcast today. A year from now, you'll look back and be so glad you didn't wait any longer.
FYI: Some of the above links are affiliate links, which means The Minimalists earn a tiny bit of money, at no additional cost to you, if you click through and buy a piece of recording equipment. But that's obviously not why we're recommending these products; we're recommending them because we use them, they've added value to our podcast, and we hope they add value to your podcast, too. (If we earn enough money to buy a cup of coffee along the way, that's nice, too.)
Subscribe to The Minimalists via
email
.