Josh Wagner Writing & Creative Consultant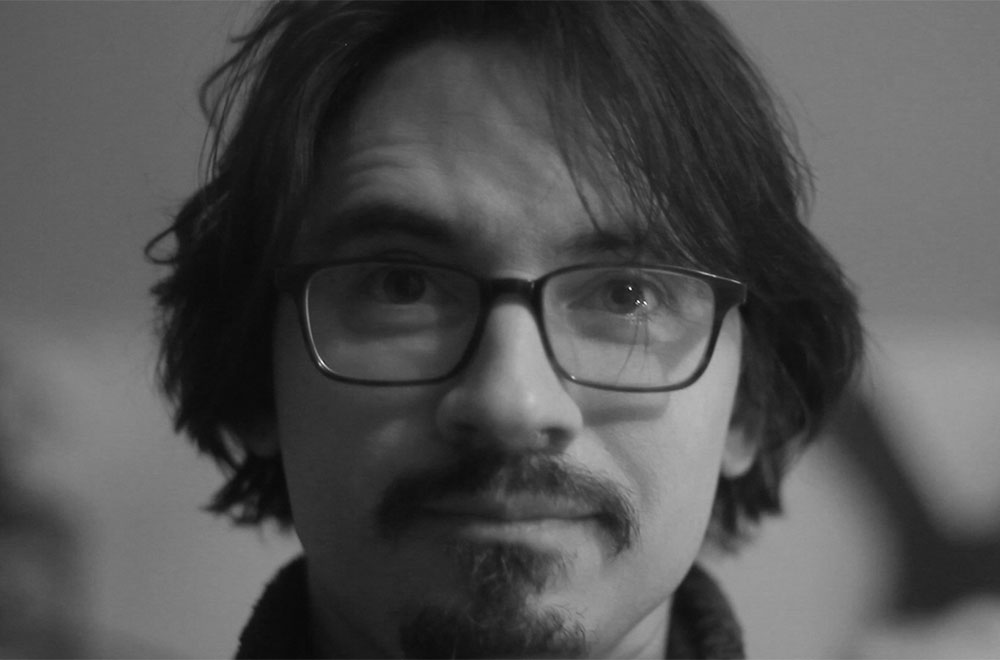 About Josh
Do you want to turn your creativity into your career? I can help.
Hi, my name is Josh Wagner. I'm a self-employed writer and creative consultant from Missoula, Montana. For me success means quality of life, and quality of life means the freedom to do what I love to do, develop fulfilling social relationships, travel extensively, and enjoy the richness of culture and nature that this world has to offer.
I was a tubal pregnancy (born with a broken heart). At one-year-old I had a heart surgery that saved my life. My parents were hippy Christians living on faith, who each created their own careers. They raised me to have confidence in myself and instilled in me the courage to trust my instincts and the awareness that freedom is both a blessing and a responsibility. Though I'm no longer spiritual in same the way I once was, I've worked hard to live up to their legacy by dedicating my life to exploration, imagination and love.
Since before I can remember I've known I was meant to be a writer. My personal approach to the craft compels me to experience life in a multiplicity of forms. I started traveling when I was 16, spending a summer in Japan. Since then I've visited more than 25 countries and traveled extensively across the United States. I'm currently living abroad, spending every few months in a different country. I've gotten to know thousands of people, heard their stories, and tried to see the world through their eyes. For me, writing is an extension of living. I couldn't go through one without the other.
Everything changed for me in 2004, when I was working a high-paying job as a Cisco Network Engineer. Although I spent my spare time writing and pursuing other artistic interests, I was still waiting for the moment I would "become a writer." It took tragedy to make me realize such moments never just come to us. It was up to me to take ownership of my life. So I quit my job, sold everything I owned, bought a pull-trailer, and went to live alone in the deserts of New Mexico. Since then I've made my way as a writer, producer, teacher, and consultant. Taking the risk of putting my art first has opened up the world to me, given me the experience to effectively chase my dreams, and taught me methods to sustain myself without a tradition job or career.
My father was a family counselor and my mother was a doctor. I was raised in a household that put equal value on nurturing community and independence. All my life I have practiced listening, compassion, and problem solving. I'm not a licensed therapist or councilor, but I have a natural inclination towards human understanding, problem solving, and creative thinking. My life in the arts has taught me about the power of collaboration, and for me mentoring means collaborating with my clients as you face your challenges and work to attain your goals.
I specialize in the following areas:
Art as a Career. Make art your life, and make it sustainable.
Finding Creative Inspiration. We all hit creative deserts. But sometimes the most profound insight and inspiration can grow in the driest soil.
Communication and Human Understanding. Many social problems stem from misunderstanding each other due to poor communication. A big part of art is communication, and your art can impact your personal relationships as much as your relationships can inform your art.
Dealing with Fear. Fear is the worst. It can also be tamed and channeled into the creative life to produce the biggest breakthroughs.
Storytelling for Life. Storytelling isn't just about putting books on shelves and movies on screens. We navigate our social world through stories, and storytelling can be a powerful force in your daily life.
Project Consultation. Whether your passion is art, theatre, books, comics, or film, I can help you work through concepts and details where you're struggling. Sometimes you need an outside eye to help connect the dots between your mind and your project, and between your project and your audience.
Living on the Move. I'm currently living abroad indefinitely. Thanks to the Internet, the tools finally exist to make a global nomadic life possible and sustainable with only a moderate income. If you have always wanted to travel but never thought you could afford it, I can help you get started and develop a plan to turn this dream into your reality.
Explore Fulfilling Spiritual Paths. I have studied most major world religions and lived a few of them. My living comes from the space between mythology and material reality. I understand Christianity as deeply as I understand Atheism. I revel in both romantic and cynical viewpoints. I can't tell you what to believe, but I can help you make the most out of your beliefs.
Editing Services. If you're a writer with a specific project looking for direct, honest, and thoughtful criticism to help your work grow, I offer a variety of different editing services.
Testimonials
"Josh Wagner did great work for me and my manuscripts. He's patient, competent and made the whole process easy for me. I always feel I still owe him. I always want to pile on heaps of gratitude."
-David Allan Cates, writer
"Josh is a godsend! If you are looking to publish your book independently and don't know how nor have the time to tackle the technology…then call Josh. He will guide you through formatting, layout, cover design, account set-up and editing. He makes sure that your book looks like anything you would pick up on a shelf at Barnes and Noble. He is easy to work with and reasonably priced."
-Leah Joki, writer
"Josh has a broad scope of what it means to be an artist across mediums. He made us recognize the power of versatility as artists. Our conversation was extremely personal. He invested thought and asked pressing questions. I would highly recommend any creative mind set up a consultation with Josh. Be ready for honest, challenging, yet encouraging questions composed with care and understanding."
—Jessica Williams, visual artist
"Josh might be a wizard, for real. He is always casting spells, but he calls them art projects. He's shown me the magic that lies waiting to be teased out of every moment in our lives. He's helped me recognize the kind of possibilities, opportunities, the uniqueness and power, and above all, the importance that lies in my own work and artistic endeavors. He possesses rare skill, offers even rarer inspiration, and is the rarest of friends. I would strongly recommend consultation with Josh to anyone with even the slightest creative twinge. It's not often you get to learn from a real life wizard."
—Cory Fay, musician and writer
"Whether you are a budding young creative or seasoned in your field, Josh is a reliable asset, and I highly recommend using his services towards your growth as an artist."
—Skye Grace Bennett, producer
Pricing
I offer two scheduling options: Single Session or Full Month (or if you're not sure whether creative consulting will help, you can sign-up for an Initial Consultation). All sessions meet via your preferred method: phone or webcam. You will receive an email within one week of payment to schedule your first session:
Availability
October 2018-December 2018 — Fully Booked
January 2019 — 3 spots available
100% Satisfaction Guarantee
I'm certain I can help you improve your creative life. So certain, in fact, that I offer a 100% satisfaction, money-back guarantee to all of my monthly clients. If I can't help you, I'm willing to refund 100% of your money.
Questions?
Email: [email protected]