Crew Spence Dating Coach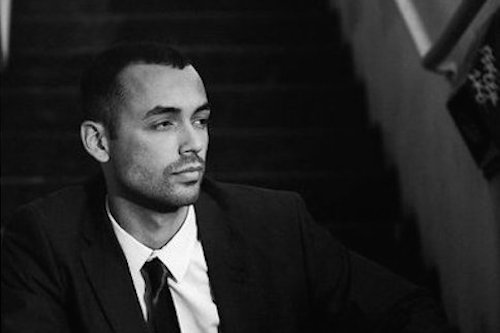 About Crew
Can you overhaul your love life while keeping your dignity intact? Yes, and I can teach you how.
Hi. I'm Crew Spence, pro-wrestler turned dating coach. I live in Austin, TX with my girlfriend, Kate, and our dog, Alfie.
I wouldn't change my life now, but I couldn't always say so: It was a long, bumpy road before I arrived at my profession. In the beginning I learned romantic skills not for love but as a painkiller. Most dating coach stories start with losing a woman. I lost two.
My romantic life started like a storybook. I did little dating in high school and wound up marrying my second girlfriend. Through the turmoil of my young marriage, I struggled to support my stepmother in her fight with cancer. I kept my life together until age twenty-four, when my stepmom died. The stress tore me apart, and my relationship followed. Three days after the funeral, my wife came to me and asked for a divorce.
Grieving my failed marriage, I wondered how I could ever date again. So I took my first steps by studying the psychology of sex and romance. I'd like to say my life straightened right up, but I can't. As a twenty-something looking for love in all the wrong places, I fell into the usual traps, a volley of bad decisions and destructive relationships I struggled to clean up after. Five years passed, and I broke my pattern of one-night stands. I learned how to construct a rewarding social life, using my past errors as lessons.
My dating philosophy differs from the standard pickup-artist fare. Love amounts to more than short flings and crowded nightclubs; so I don't teach my clients sneaky, prefab tricks. Good relationships, built to last, thrive on compatibility and mutual benefit.
What qualifies me to help you find true love? My mistakes and my experience in sharing the knowledge I gained from them. I began mentoring singles in 2006. Hundreds of people—men and women—learned from me one-on-one in bars and libraries, at farmers markets and corner coffee shops. In the grief of my mid-twenties, I flirted for ten hours a day, six days a week, and I learned. Now I take a balanced, healthy approach, teaching people how to improve their love life.
Testimonials
"I have trained with a lot of mentors over the years, and I will tell you that Crew is top notch. There are very few people who even come close to his level of skill. And, in my experience, most of those who do, are not strongly motivated to share their secrets. But Crew has that extremely rare combination of both extraordinary skills and a willingness to share them. Should you ever be so fortunate as to train with this guy, you should avail yourself of that extraordinary opportunity. He will change your life. Guaranteed. I would travel halfway around the world to train with this guy."
—Alex Ryan, Texas
"Crew made it very comfortable and never awkward. He helped me to see my successes rather than my failures, which only made learning easier. He's excellent at what he does and there's nobody that I'd trust more to teach me."
—Paul, Ohio
"Crew is relatable and ethical in a way that is rare for teachers in the dating industry. I found courage and strength from his teachings, and can attract people in ways I hadn't imagined. My social life is better. My personal life is better. My biggest regret was not meeting him sooner."
—Jordan, California
Pricing
I offer two scheduling options: Single Session or Full Month. All sessions meet via your preferred method: phone or webcam. You will receive an email within one week of payment to schedule your first session:
Availability
October 2018 — 4 spots available
November 2018 — 4 spots available
December 2018 — 5 spots available
100% Satisfaction Guarantee
I'm certain I can help you improve your love life. So certain, in fact, that I offer a 100% satisfaction, money-back guarantee to all of my monthly clients. If I can't help you, I'm willing to refund 100% of your money.
Questions?
Email: [email protected]