Upcoming Events
Sunday Symposium – December 3, 2023 (Los Angeles)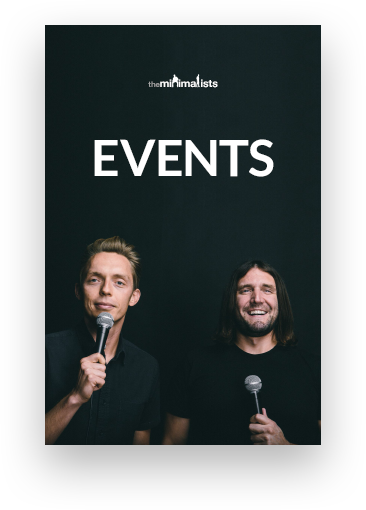 Tour Updates
Upcoming Tour Stops
Sign up for our newsletter, and you'll be the first to hear about live events in your city.
Previous Tours 2011 – 2021
Big thanks to the thousands of people who have attended our live events over the years. If you missed any of these magical nights, you can watch all of The Minimalists' previous tour stops here, or check out some of our photos from the road below:
Questions and Future Events
If you'd like to be notified when we're coming to a city near you, sign up for our email newsletter above. You can also meet open-minded people in your city at one of our minimalist meetup groups at Minimalist.org.
If you want to hire The Minimalists to speak at your event or organization, visit our speaking page for information.
Other questions about our events? Email: tour@theminimalists.com.