Throughout October 2015, we shared one practical minimalism tip each day on Instagram. The reaction was overwhelmingly positive: between Instagram, Facebook, and Twitter, more than 100,000 people shared, liked, and commented on these photos.
It's not too late to join the conversation: collected below are all 31 days, including daily photos that give you, the reader, a peek into The Minimalists' homes and personal lives. We encourage you to share and comment and, most important, apply these tips to your own life this month.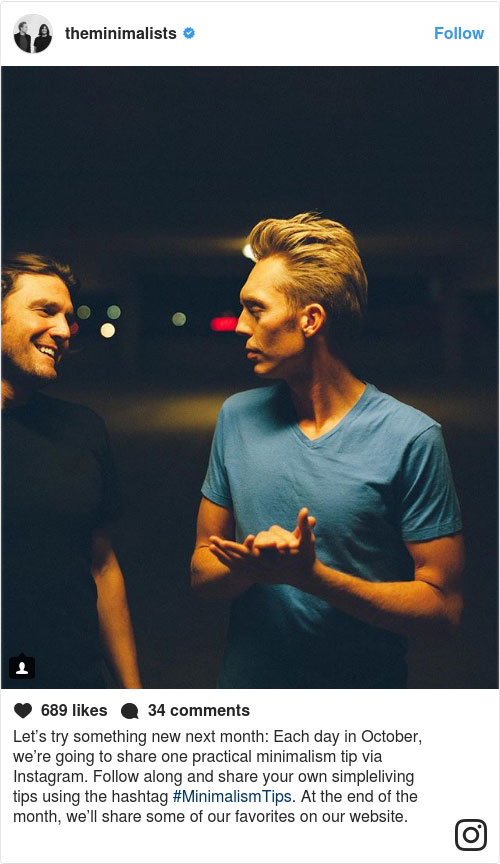 Day 1: If your destination is happiness, consumerism is not a through street.
Day 2: Every possession should serve a purpose or bring joy to your life.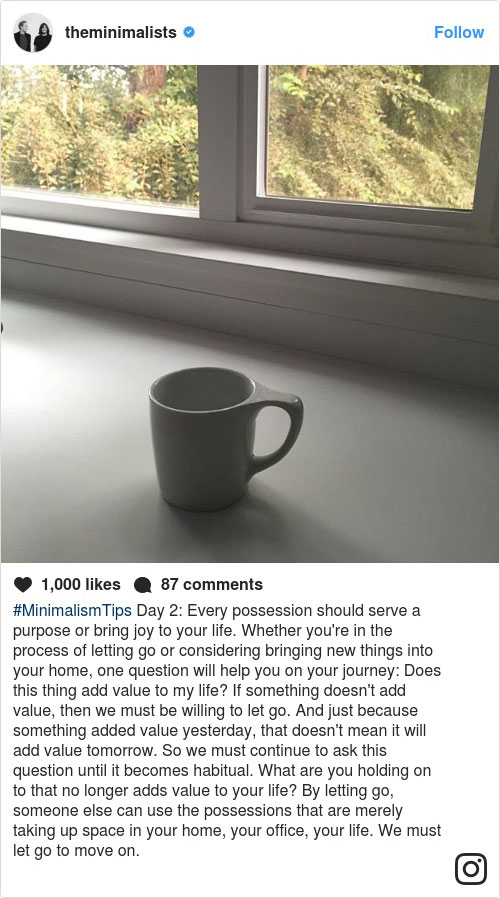 Day 3: Experience a calmer kitchen by stowing inactive appliances in cabinets and drawers.
Day 4: Start your day with one small victory: make your bed.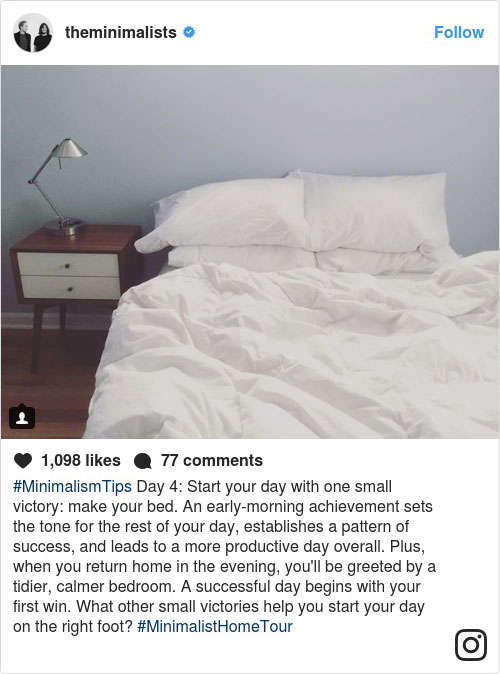 Day 5: Establish a simple morning ritual.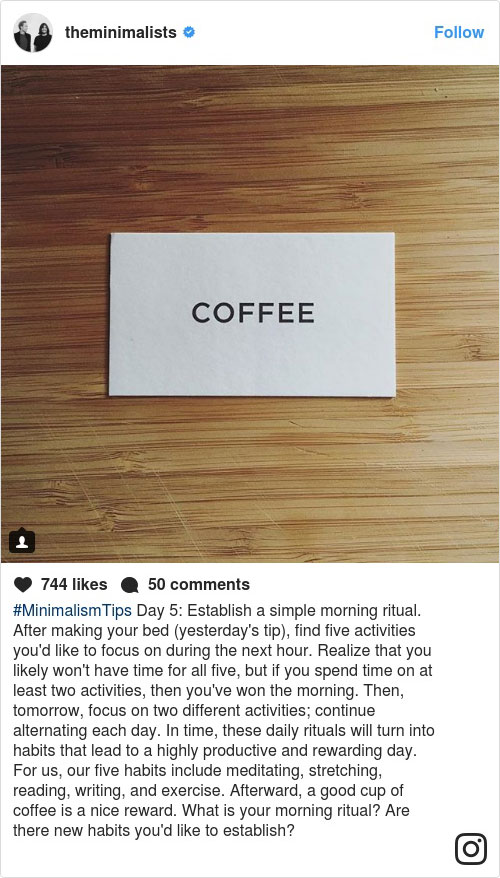 Day 6: Enjoy your clothes more by paring down your wardrobe.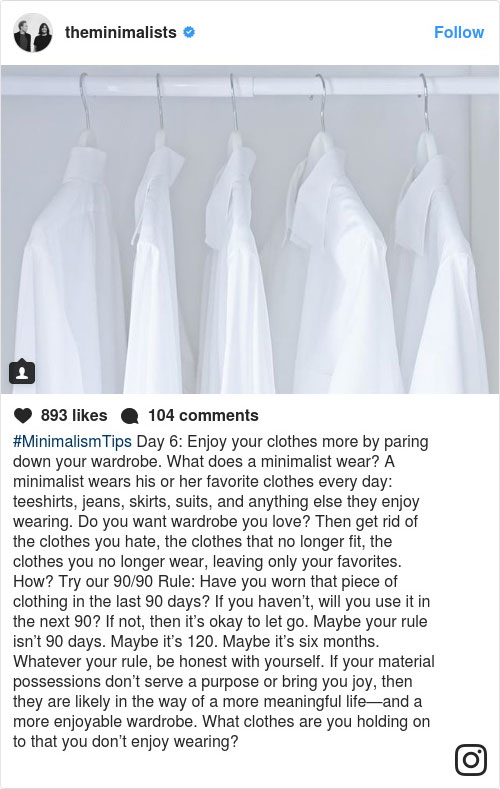 Day 7: Get that damn TV out of your bedroom!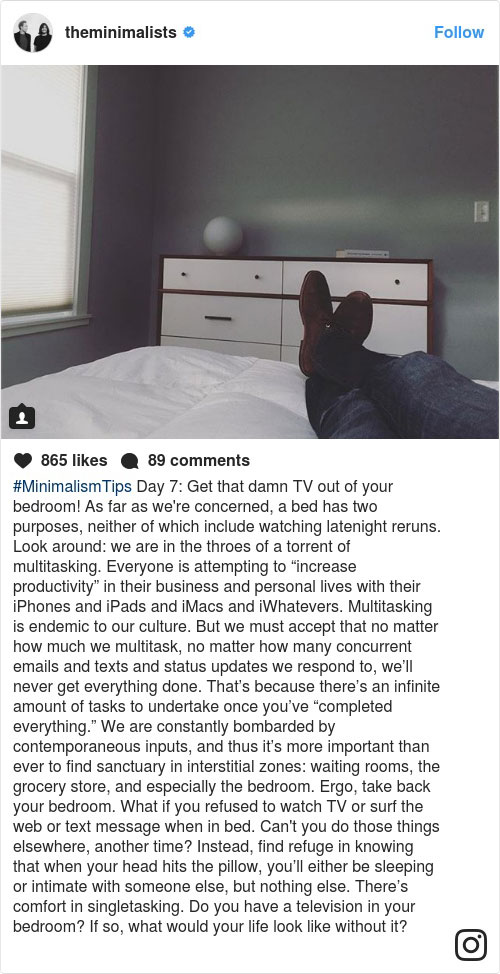 Day 8: Make letting go easy for your entire household—place a donation box in a closet or garage.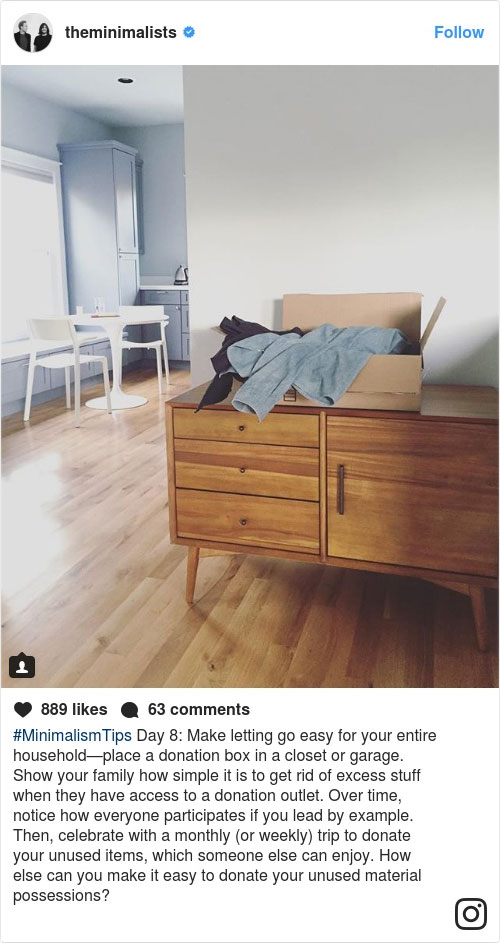 Day 9: Slow the fuck down.

Day 10: Reuse, recycle, relocate: instead of trashing your unused clothes, furniture, and household items, find them a new home—donate your excess stuff!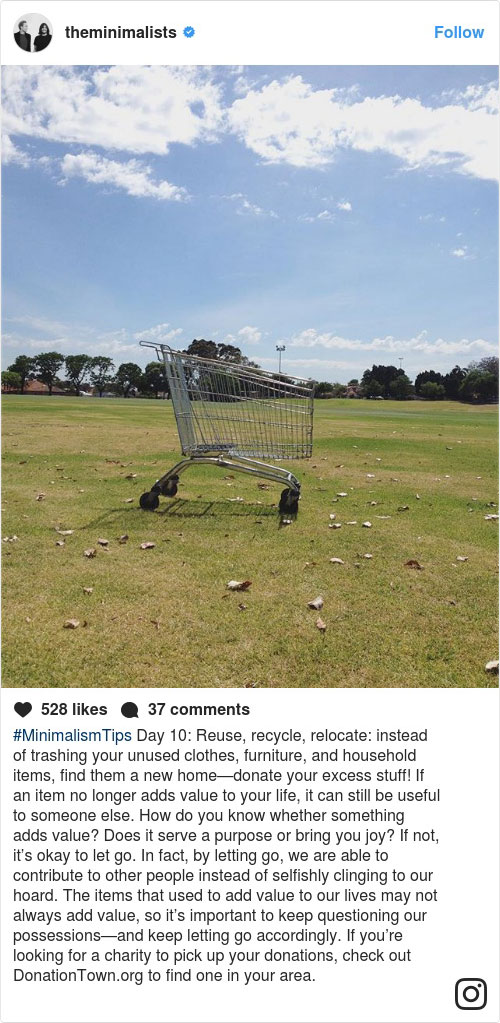 Day 11: Eliminate paper clutter and organize old photos by throwing a Scanning Party.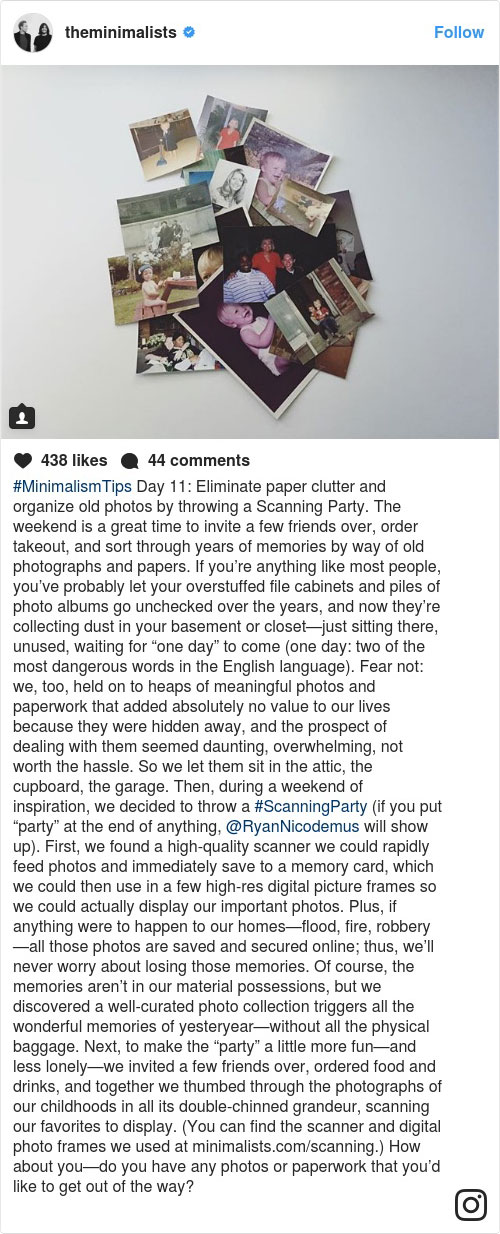 Day 12: Make decluttering more fun and endurable with an Accountability Partner.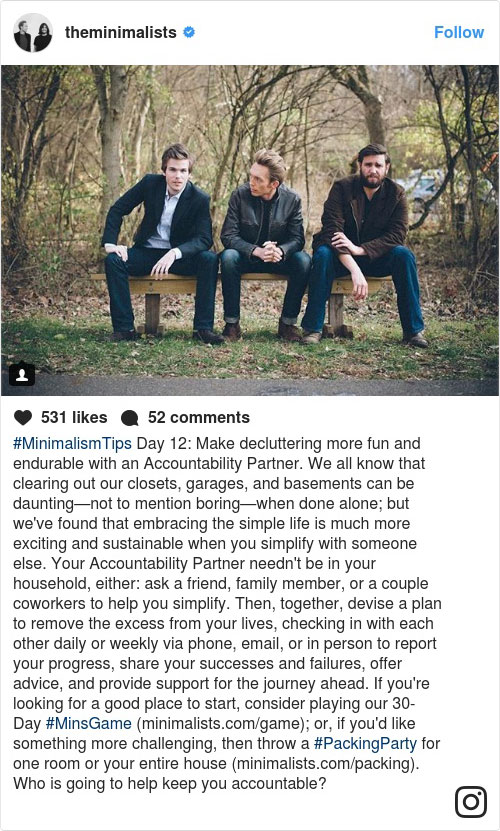 Day 13: The easiest way to organize your stuff is to get rid of most of it.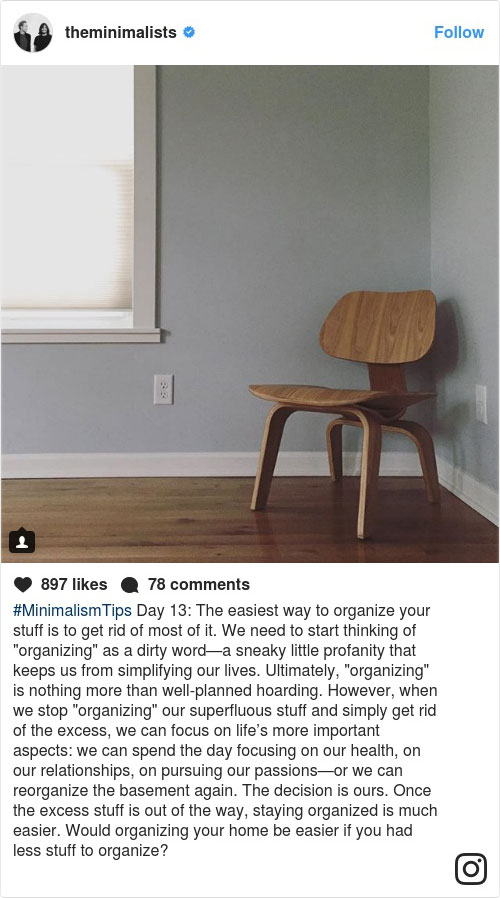 Day 14: The price of our material possessions extends well beyond the price tag.
Day 15: Let go of just-in-case items with our 20/20 Rule.

Day 16: Let go of sentimental items that no longer bring you joy.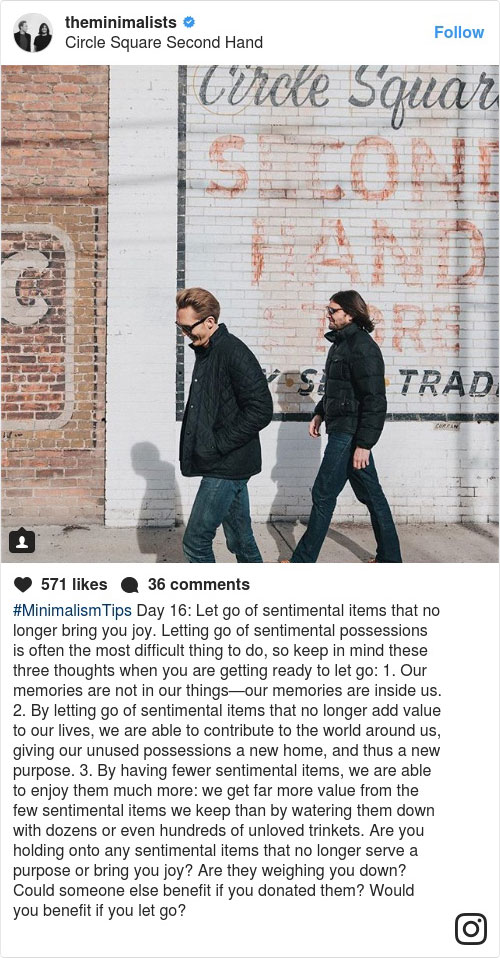 Day 17: A clutterfree vehicle helps us focus on the road ahead.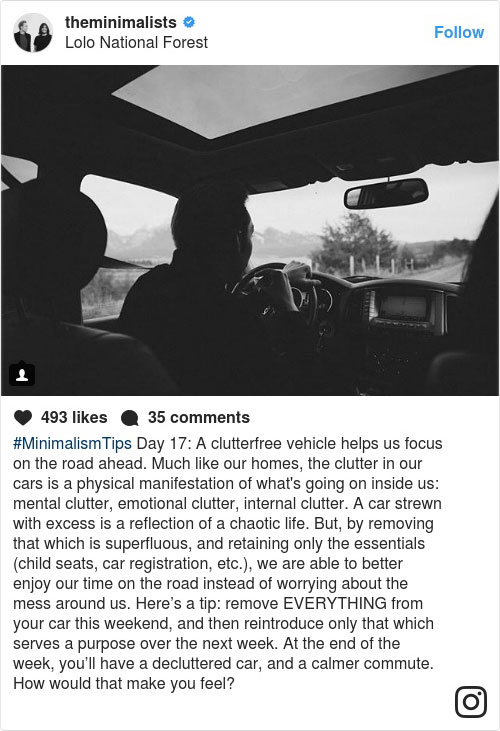 Day 18: Let's use our technology more intentionally—as tools rather than pacifiers.

Day 19: Digital clutter is different from physical clutter.

Day 20: We don't need to own a thing to enjoy it.

Day 21: A clean desk is the foundation of a calm workspace.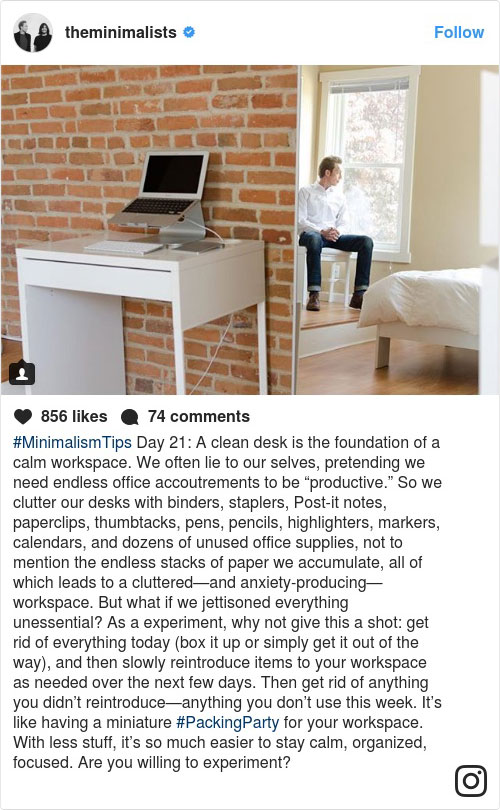 Day 22: Avoid Sale Price (Fool's Price).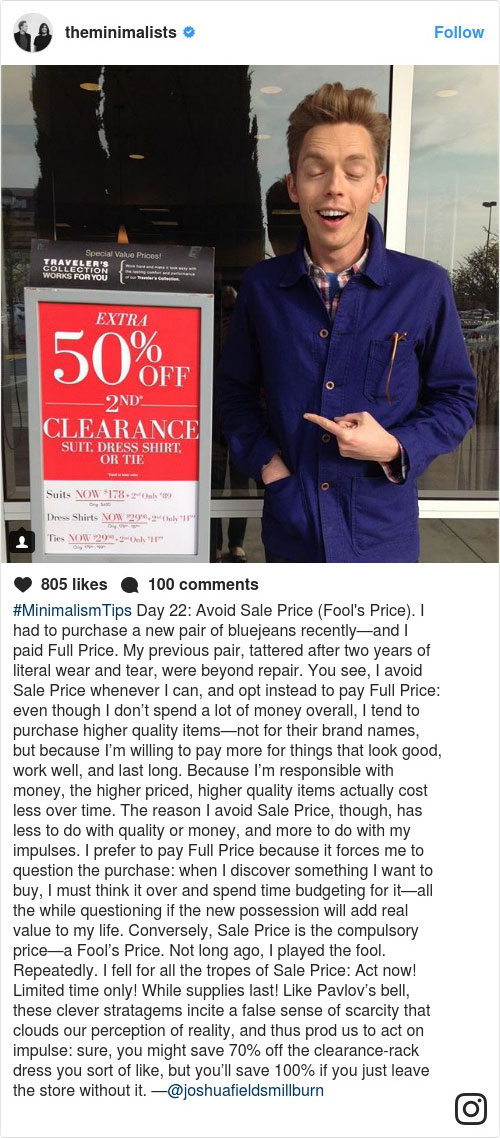 Day 23: Gift experiences, not stuff.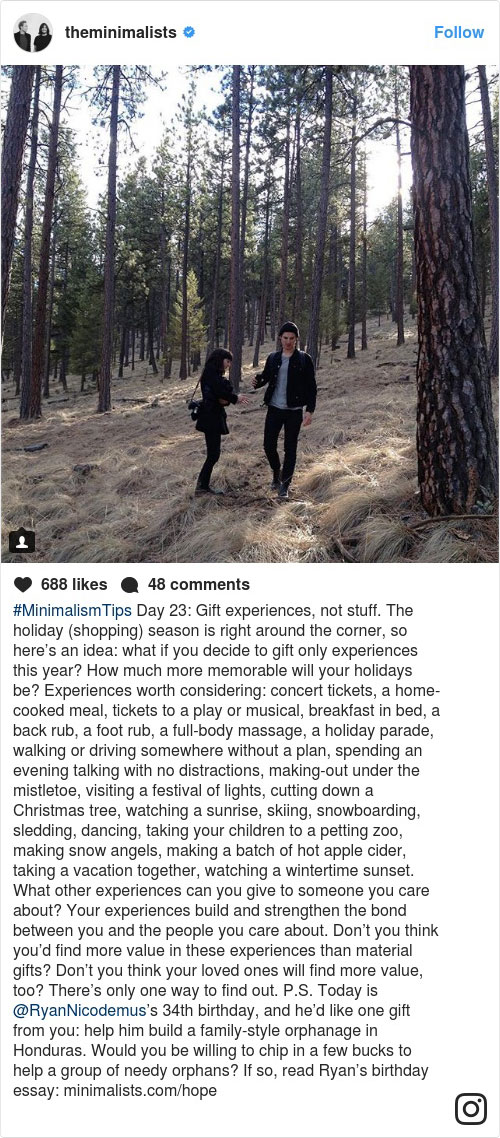 Day 24: Embrace the junk drawer.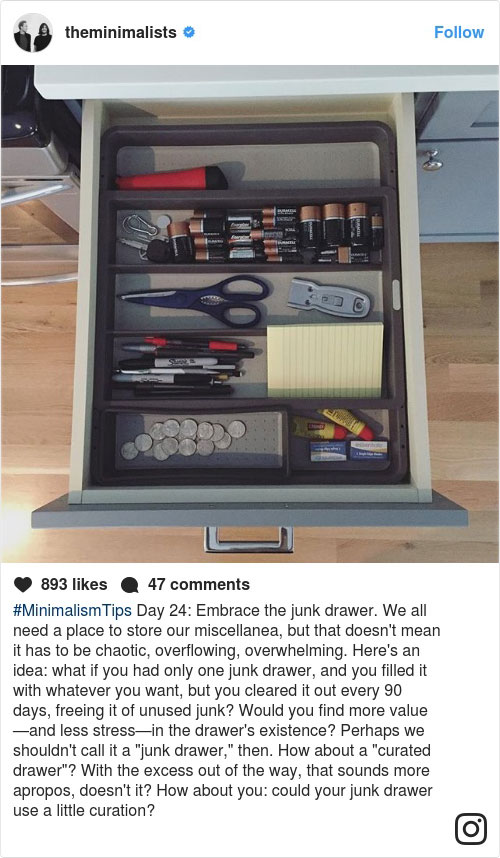 Day 25: Simplicity is for (almost) anyone, not just a narrow group of ascetics or monks.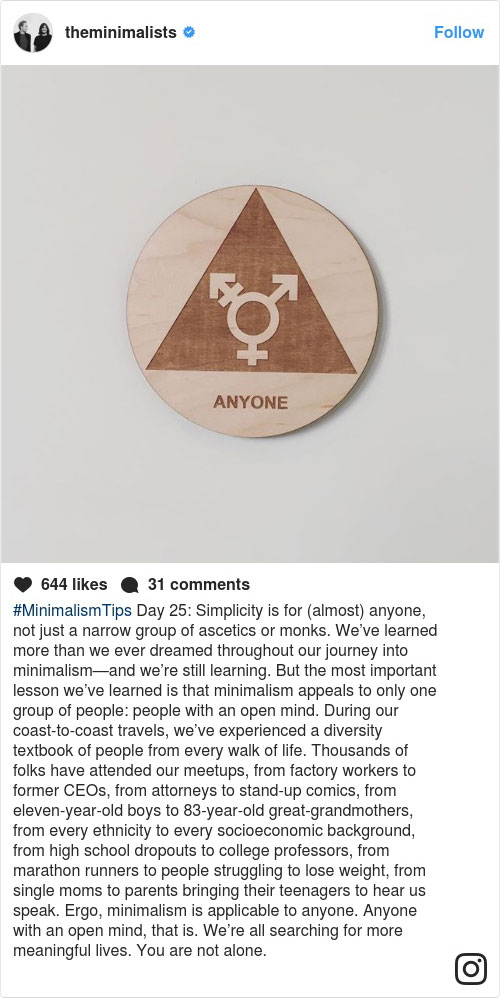 Day 26: A life with less is an inherently tidy life.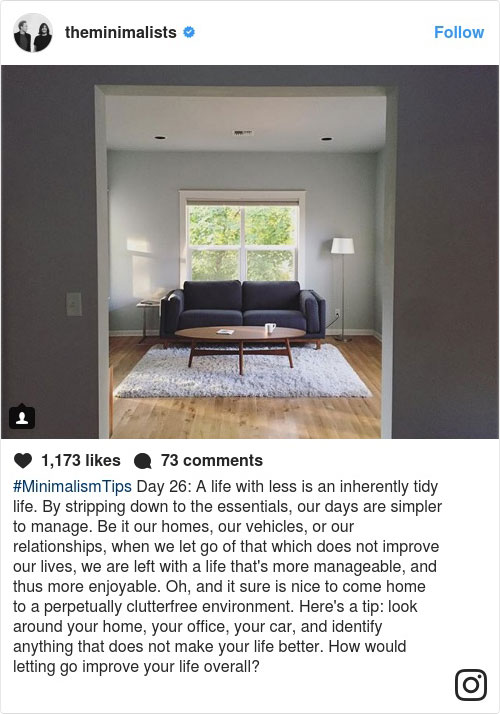 Day 27: A simple life is a healthier life.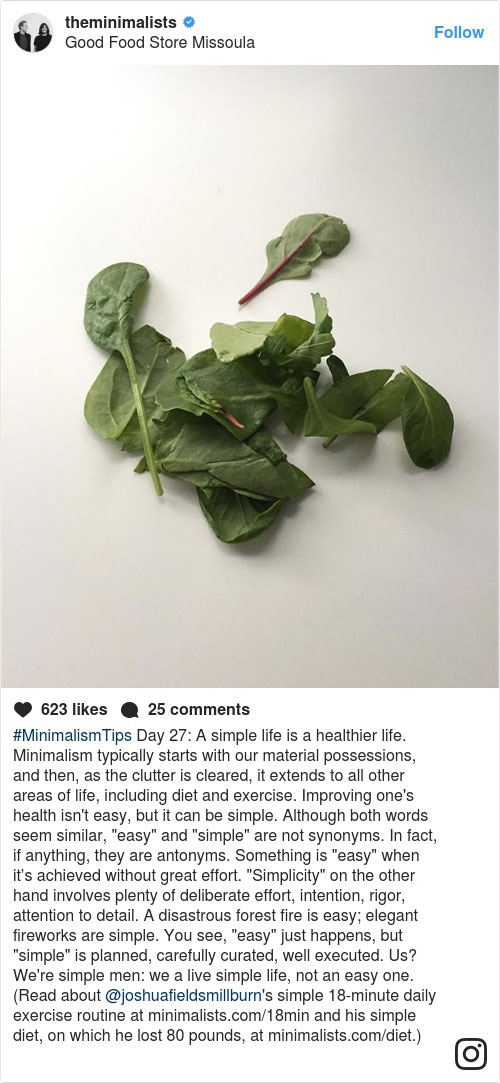 Day 28: Unfilled space is fulfilling.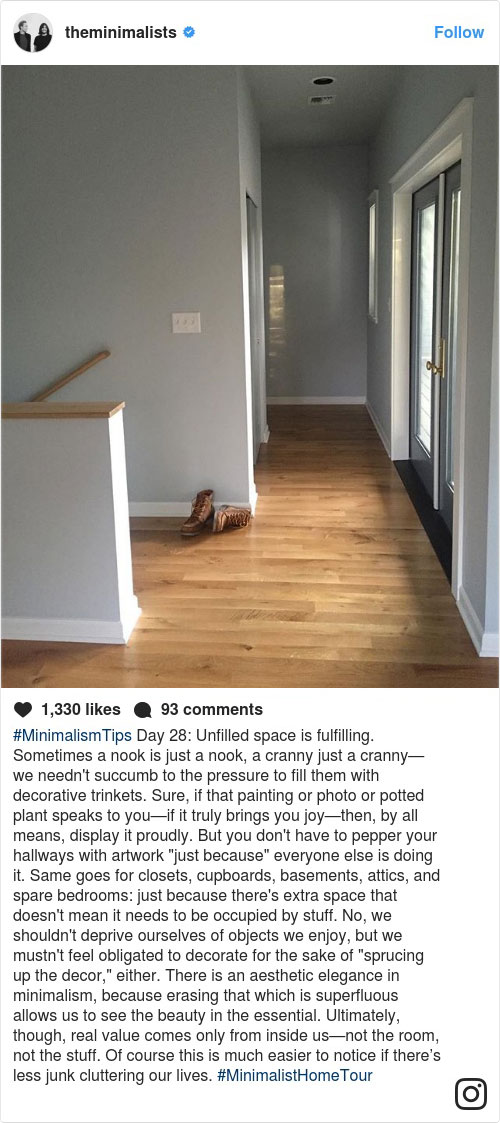 Day 29: More is less: the more stuff we have, the less we have.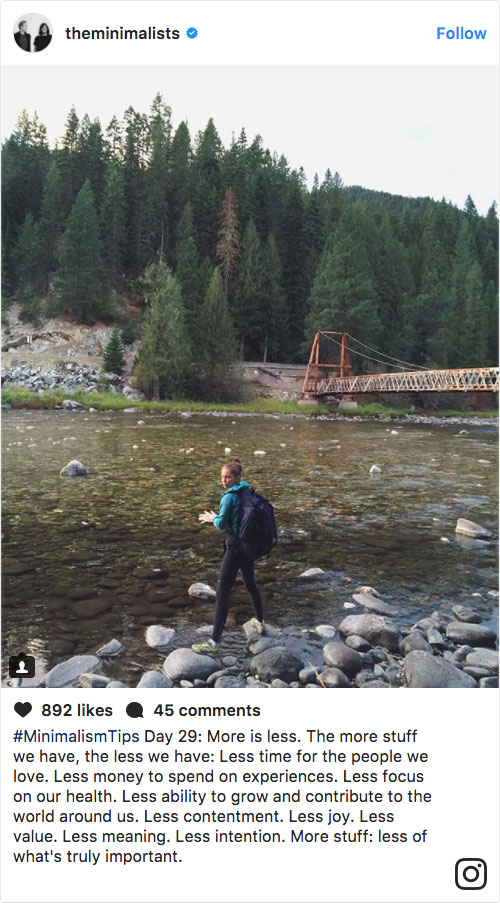 Day 30: Declutter your social media feeds.

Day 31: Once you've simplified, keep simplifying.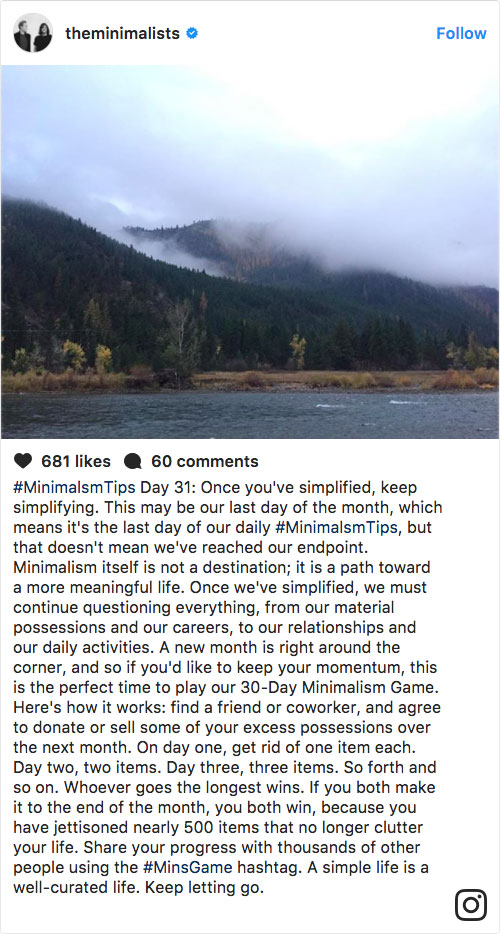 Subscribe to The Minimalists via
email
.