Money. It rips families apart, ruins marriages, and keeps people from pursuing their dreams. Money troubles inject unnecessary stress, anxiety, and arguments into our daily lives, which keeps us in perpetual discontent. We never seem to have enough, and, living paycheck to paycheck, we can't ever get ahead. But it doesn't have to be this way.
My own road to financial freedom was a long trek. Even after overcoming extreme childhood poverty, I struggled with money, and I wasn't financially free until I established a budget. Since then, I've spent over a thousand hours mentoring people on money and minimalism, and time and time again, the number one topic my students ask about is budgeting.
Personally, I followed five simple—but not necessarily easy—steps to take back control of my finances—and my life. Joshua and I have compiled these steps into a new ebook, which you can download for free below.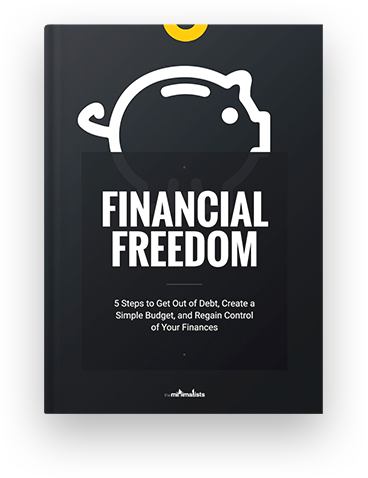 Free Ebook
Financial Freedom
Based on our own personal experience, this ebook will walk you through five steps to get out of debt, create a simple budget, and regain control of your finances.